I spent about an hour today walking through Trader Joe's.

I always stop at the cheese section and just stare - side to side, up and down, back and forth. So many cheeses. And, only about 80 years of life, on average, to try them all.

I'm in a deep, deep love affair with cheese.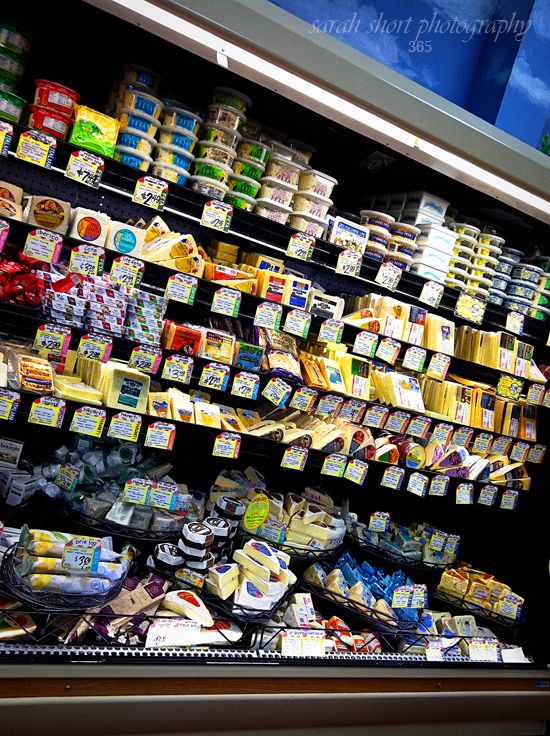 Today, I had a hankering for brie and sliced grapes on water crackers - one of my favorite snacks. And, I LOVE the brie at Trader Joe's. And, it's so reasonably priced. A large chunk costs about $3.50. And, it's worth every one of those 350 pennies.

Here is the thing I always ask myself when mulling about about Trader Joe's: What should I be buying here?

The produce always looks amazing. But, some of it is outrageously priced. $.30/one banana. Um, no. BUT, some of it is really reasonable - same price as the "regular" grocery store.

The meat seems way overpriced (meaning: more than I usually spend). I buy all of my meat at BJ's because I love buying in bulk and because we consume an insane amount of meat throughout the month.

Cereal? Again, some of it is reasonable (love the granola I had at my sister's house), but others? Way overpriced for our family's budget.

So, other than blocks of brie, boxes of $.99 water crackers, grapes (for my brie because it's convenient), TJ's Chai Latte Mix (YUM!), and the occasional bag of dark chocolate covered pretzels, I hardly buy anything at Trader Joe's.

But, I know there are good deals to be had there. And, I know some of their stuff is totally worth splurging on.

SO - I'm asking you: If you shop at Trader Joe's, what do you buy there? What are your favorite products? Do you splurge on some things at TJ's because they're just better quality - and they really do taste better?

I'd love your thoughts!