The older my boys get, the more I realize how important it is to spend one-on-one time with them.

Listening.
Telling stories.
Working through their struggles.

This morning, I took Lincoln to Starbucks and we had a coffee date together.

He skipped as we walked in. I could tell how special he felt and it melted me to see him wanting this time together as much as I did.

He had one request:

I want coffee toffee. In a tup - just wike Momma's.

We don't allow our already hyperactive children to have "toffee", so I ordered him a hot chocolate. But, it was utterly precious to watch him holding that cup and then looking around to see if the other people in Starbucks could see what a big boy he was.

Dwinking his toffee.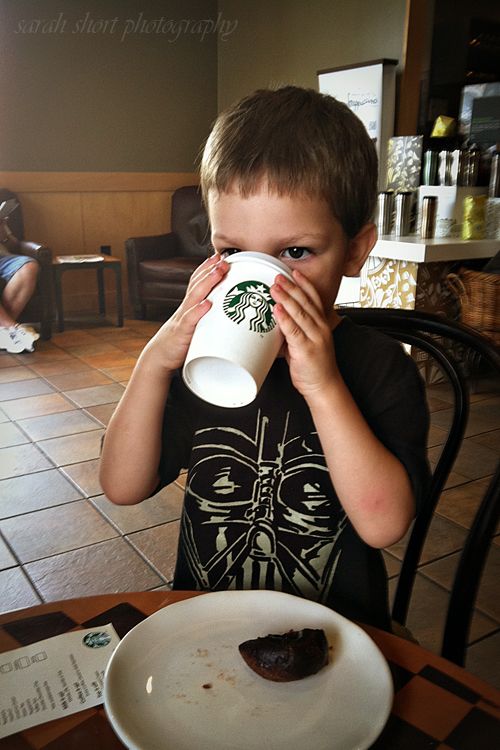 We talked.
He sipped.
He told me that he wanted to come back to "Starbox" tomorrow.

I loved my time with him. Every precious minute.

His joyful smile told me he loved it, too.

Maybe even as much as his toffee and chocowit donut.