His day is almost here.

In several conversations with friends and family this week, they have reminded me of a story - one I shared almost three years ago.

I thought of that story - as I watched Max and Lincoln on our front steps eating the $1 Lunchables I bought them at Target today. They decided that a front step picnic would be the best way to share lunch together.
They are so close now - Max and Lincoln. Jack has been in school for the last year, and in his absence, these two have developed a tight bond of friendship and trust and they look out for one another all day long.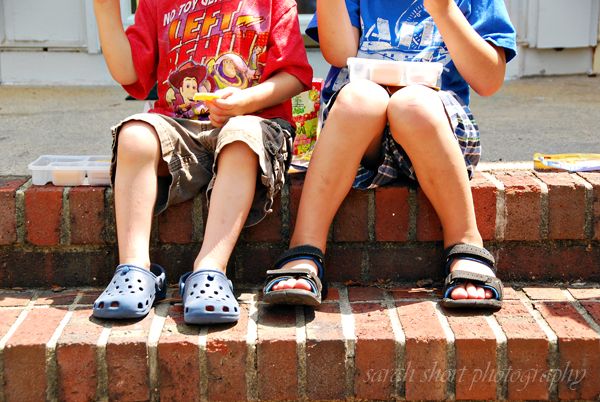 But, Max's day is almost here. He's about to start Kindergarten. I can't believe it.

And, Lincoln is about to say goodbye to every day, every hour, every lunch - special or routine - with his big brother, Max.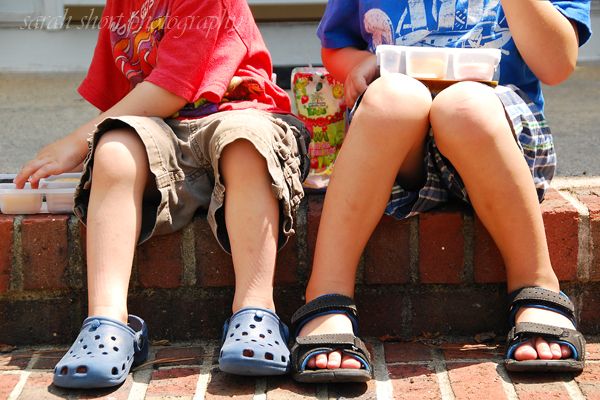 I rejoice with Max. I celebrate his excitement and joy as he finally gets to join his big brother in the wild and wonderful adventure of heading off to school.

But, I look at Lincoln's face - as he shares his "Wunchable" with Max.

And, I wonder.

Will he feel "stuck", too?