Every morning, my husband gets up before me.

He takes our little buddies downstairs and I hear muffled sounds of laughter and the coffee grinder and LEGOS hitting the floor and sometimes - before my eyes are even really open - I hear a squabble or five and want to pull the covers over my head.

I roll out of bed, brush my teeth, and head downstairs to face a new morning.

As soon as I round the corner, this is what I see.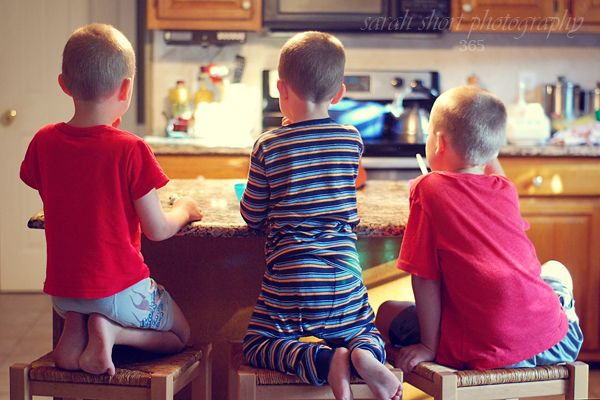 My three oldest boys sitting at the island eating cereal.

Every. single. morning.

There isn't anything particularly moving or funny about this photo. But, what makes it special to me is that this is our life.

This is what we do every day. God has put the six of us (our still sleeping soundly in his crib baby included) in this family to do life together. We wake up and follow a routine of sorts and most days, it's not new or exciting or frameworthy.

But, it's us. It's the road we're traveling together and it's worth so very much.

Little footsteps.
A servant husband.
Laughter.
Coffee.
LEGOS.
Squabbles.
Covers.
Toothbrush.
Steps.
Buddies.

Cereal.

This is our morning. This is our life. And, I'm so thankful to God for it.