I couldn't leave it there. It was just so pitiful.

A photo of my little boy crying for his brothers. Certainly he's not still strapped in that seat crying. Is he?

He was a bit sad in the morning when we returned from dropping off Jack and Max. Our house was unusually quiet with them gone. It must have felt so strange to him.

It felt strange to me.

But, after we ate lunch together, his Dad came to his rescue.

Lincoln, do you want to take a walk with me?

And, with that, his little face lit up, and he ran into the playroom and returned with everything he needed.

His backpack.
And, his "lunchbox". (Also known as his Adventure Bible cover.)

We are going on a school walk, Mom. Bye.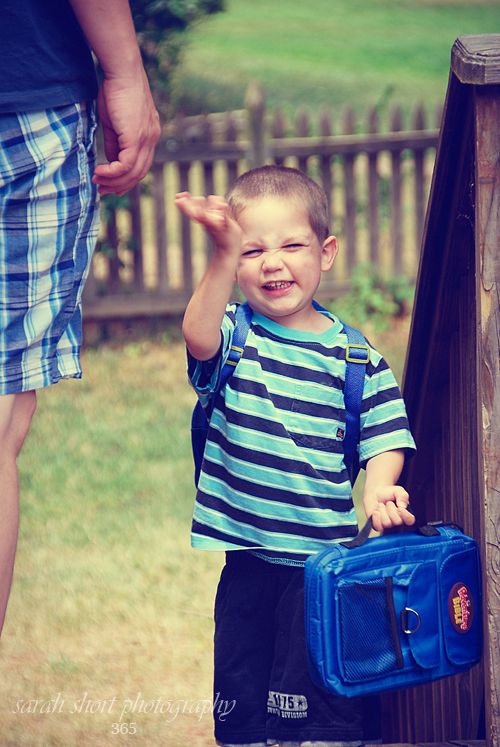 A school walk.

He was just like his brothers.

And, all was well in his little heart, again.