I hope you all had a great Fourth!

Our family went to my sister's house for a cookout. Our kids played with their cousins and other friends from church and we ate and ate and ate.

And, ate.

I made Mom's Chocolate Chip Cookie Bars - one of my favorite go-to desserts to take to parties and cookouts. I also made new dip recipe I'd never made before.

I made the dip and then topped it with bacon.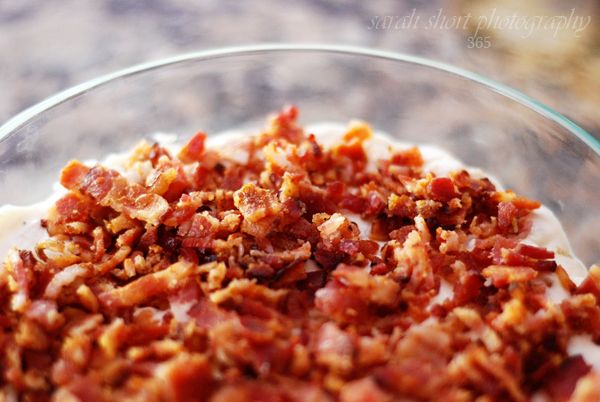 It was so delicious, so crazy good that at one point about five of us stood around the bowl wondering if it would be wrong to just face plant into it and lop it up 'til there was nothing left but the glass bowl that once housed it.

These are the kinds of conversations that happen around good food. At least in my family. I love that food can do that. Make us laugh and bring us together in a way that nothing else can.

I'll post the recipe tomorrow!

Hope you had a hang out with friends and family, face plant into the bowl of dip kind of Fourth, too!