My little Lincoln had a rough day today.

I'm not sure why - except that he's three, and if you've ever raised or been around a three year-old, you know that inexplicable rough days are part of the deal.

He whined.
He cried.
He whined.
He cried.

Over everything.

You get the idea.

We spent some time this evening at my sister's house. My oldest sister, Stacie, is here visiting both of our families, and after raising two kids of her own (my niece and nephew who are ALMOST THIRTY - how can that be?), my sister gets three year-olds.

And, the whining. And, the crying. And, the exhausted Momma on the sofa who is at her wit's end.

Lincoln was engaged in whine/cry duel #53 of the day, when my sister stepped in:

Lincoln, do you want to cook with me?

He jumped off of the sofa. She had spoken his love language.

In her soft spoken and tender way, my older and wiser sister pulled up a stool to the stove, handed him a spatula...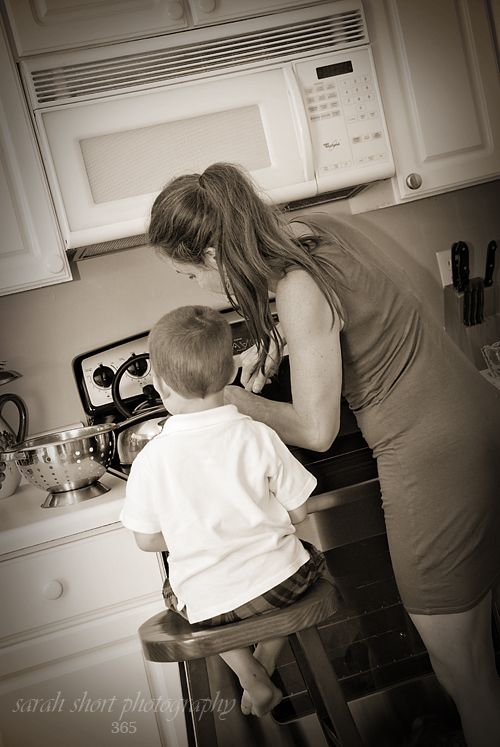 ...and won his heart.