I didn't tell you the whole story the other day.

Because I wanted to just celebrate my two oldest buddies starting school.
Because I wanted to celebrate Max's first day.
Because I wanted to celebrate joy.

BUT.

That wasn't the whole story.

While this was happening...
So was this.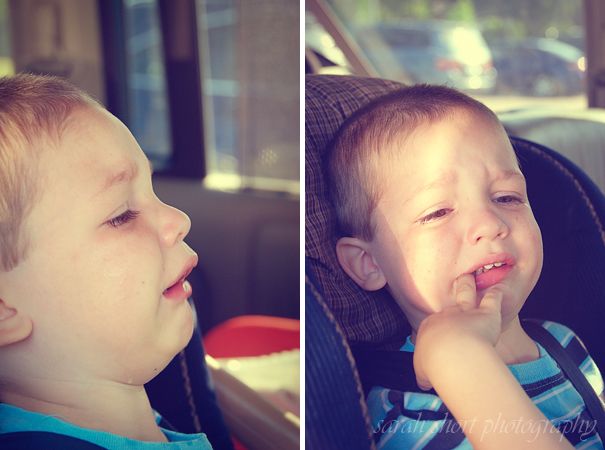 I want to go with Jack and Max.
Mommy, let me out.
I want to go to school, too.

I wondered. And, it happened.

It broke my heart all over, again.

But, even though it's hard to see Lincoln hurting by being (temporarily) separated from his brothers, I wanted to capture this moment before I scooped him up and held him.

Because his tears paint a beautiful picture:

My children share a close and fierce bond with one another.

And, the tears streaming down his cheeks tell that story so well.