*SO many great titles on this photo of my tiny one in the kitchen. But, Jillian Inc's "Pampered Chef" was just so clever that I chose it as the winner.

Thanks so much for playing along, everyone!

==========================================================================

I found my baby like this today.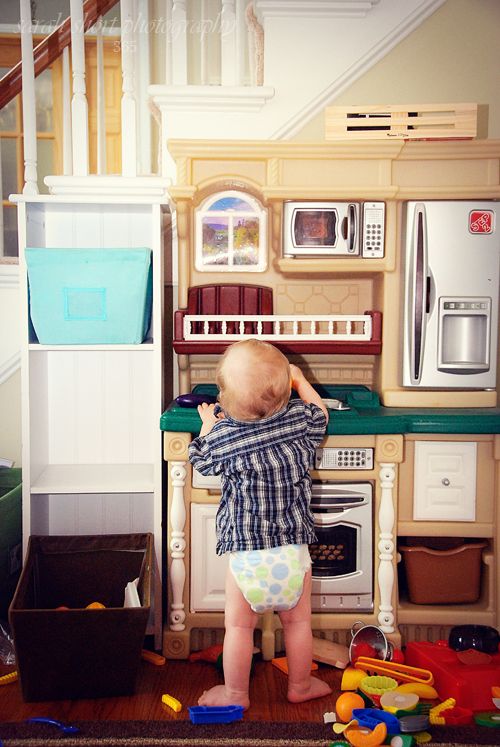 He'd crawled out of his (way too big) pants and found his way to the play kitchen.

I wonder what my diaper-bottomed tiny one was whipping up in there? I could eat him - he gets more precious every day.

A picture is worth a thousand words - or so they say - and, I've got nothin'. Nada. Zilch. Not even a few words for a title when I look at my baby standing there.

So, how about y'all pick the title on this one?

Leave a funny, profound, silly, serious, sentimental, whatever-suits-your-fancy title in the comments. If you've got more than one, feel free to leave as many as you'd like. I'll pick a favorite and post the winning title up top top on Friday night!

Happy weekend, everyone.