So much has happened in our family this last month while I've been on a little break from updating this blog.

We went on vacation for two weeks (still working on the photos so I can share them with you!), we went and saw family and friends, the boys started back to school...

AND...

Someone had a birthday!
I have watched with wonder and joy as each of my children have turned one.

It's the same scene - a little cake (or for our baby Whit, an oversized cupcake), but each of them react in their own way.

Whit did not disappoint us as we celebrated his birthday!

What on earth is going on here, people?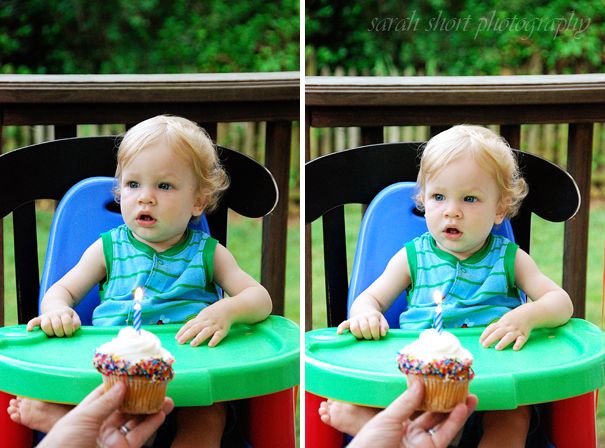 His big brothers were eager to help him blow out his candle. He had no idea what to do.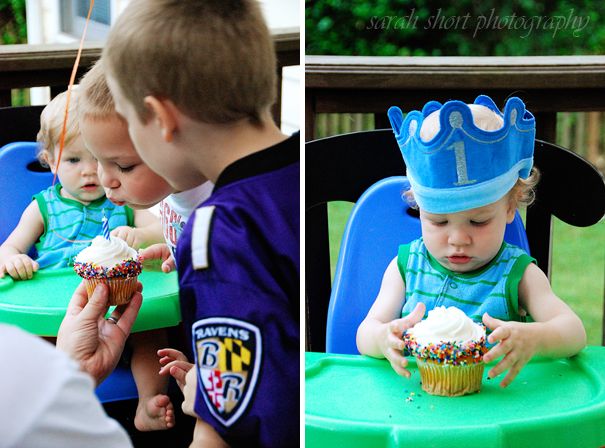 If you're sure it's alright, I'll go ahead and just have a little taste, OK?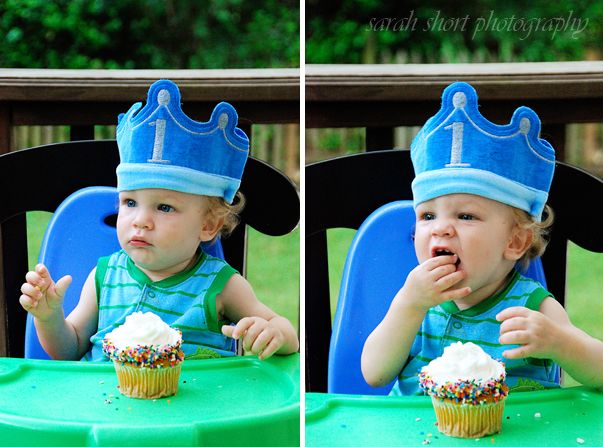 Dat is dery, dery good. Can I pick it up, Momma?
How about I just face plant into it?
It started to rain, so we took Whit's little party inside. Which foiled my plan of just sweeping the cake mess off of the deck. Sorry, birdies.

He kept checking with us to make sure it was OK for him to be doing what he was doing.

This child is so utterly precious.
He loved it. He made a royal mess. Just like he was supposed to.

He is our family's baby - not just my baby. He's given us so many reasons to smile. To laugh. To cheer his every accomplishment. To come together around him and celebrate everything he says and does.

Happy, Happy First Birthday to our Whit.

Our one year-old Baby King.