When we first remodeled our kitchen, we put in a bigger, deeper sink.

Because we create a whole lot of dishes around here.

Tiny, itty bitty, adorable, little, newborn dishes that cry every time they're put in the sink.
That grow into sweet, curious, chubby-cheeked baby dishes - who love to splash and play and make a big ol' mess.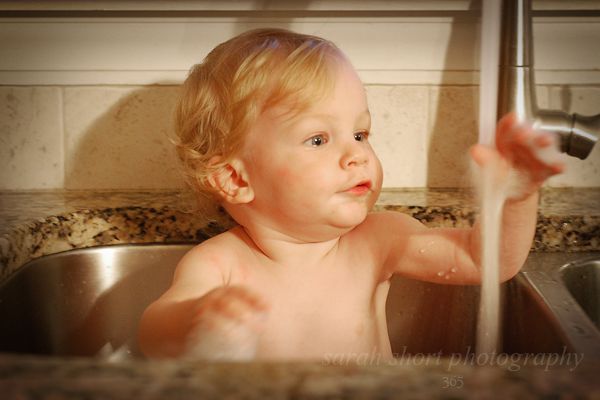 My newest little baby dishy.

He still fits in the sink.

Washing the dishes has never been so much fun.