I have been reflecting a lot lately on how much my first born child is growing.

Changing.
Maturing.
Becoming his own person.

We laugh together. And, talk about important things. And, actually have a back and forth going on - like a real conversation. I mean, there is rationality involved in the way he communicates - something I wasn't sure would ever develop in the strong-willed three year-old I stared at hopelessly as he writhed around on the floor in full on temper tantrum.

He is our walking, talking answer to many, many prayers.

I spent the morning with him at school today at his Writer's Celebration. Each of the students in his class wrote and illustrated stories and we celebrated with a picnic on the back lawn of the school and each of them presented his/her story.

I sat watching Jack - confidently reading his story about one of his first bike rides with his Dad. I cried. I was overcome as I watched him and just marveled at how he's grown and changed.

He is a boy now. I don't see a shred of toddler left. Even his cheeks have lost their babyness.

This child absolutely delights me.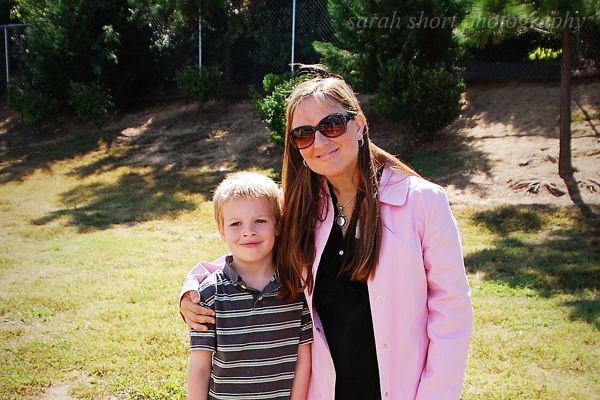 So, even though I will always see him as my baby - the first, sweet-smelling newborn my husband ever placed on my chest - I realize that he's no longer a baby at all.

In fact:

HE'S ALMOST AS TALL AS I AM!