'Twas the night before.

The night we get to play Mr. and Mrs. Claus.

It is just as magical for us as it is for them the next morning.
This year, we went to Target right after Halloween when the costumes were 75% off and cleaned them out of the boys' sizes in every costume we could find. We spent $3-$5 per costume and we couldn't wait to finally give them to our boys.

We hung them all over the room!

Spiderman.
Obi Wan.
Indian.
Thomas the Train.
Iron Man.
Waluigi.
Wario.

My children love to make-believe.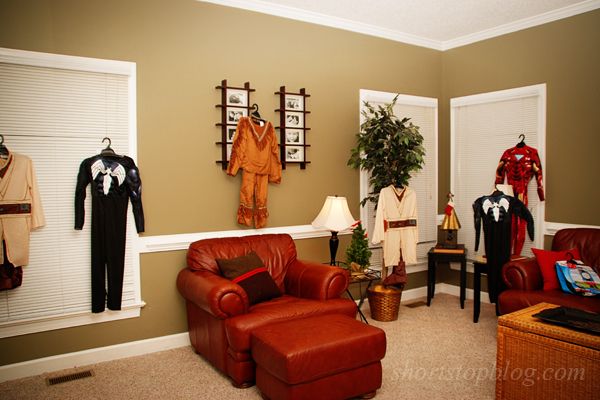 By the late-night glow of the Christmas tree, we showered them with our love for them.

Buzz and Woody - of course.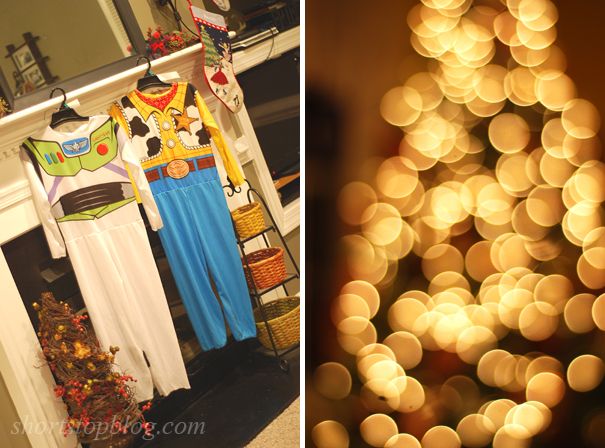 After many years of mismatched stockings, we finally ordered new ones this year. After having two friends with toddlers pull a stocking AND stocking holder off of the mantle and heading to urgent care for stitches, we decided to hang them on out-of-reach shelves this year. Until the toddling ones understand.
We stuffed while they slept.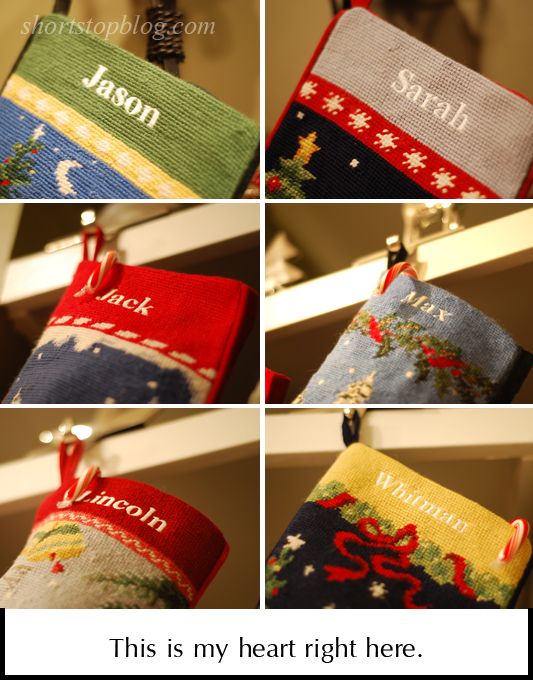 We turned off the lights and went to sleep - with the gifts we'd chosen for each of them tucked under the tree.

"I can't wait," I whispered to my husband.
A few short hours later, they were up.

Wrapping paper everywhere.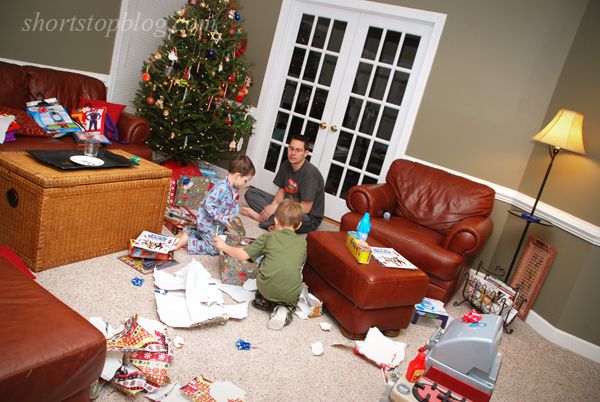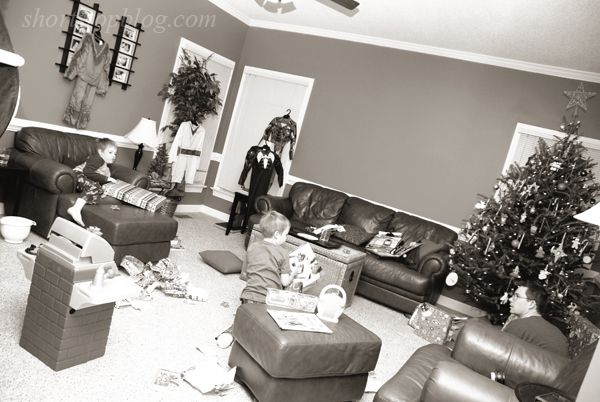 Would it be a holiday without at least ONE of them feeling queasy? Jack - our over-the-top, wild one curled up in a chair. Barf bucket, glass of water, and his presents. It was pitiful.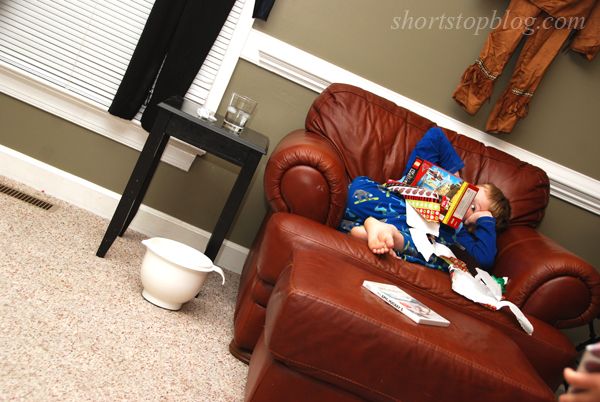 Still - hand-picked gifts just for him bring on the joy.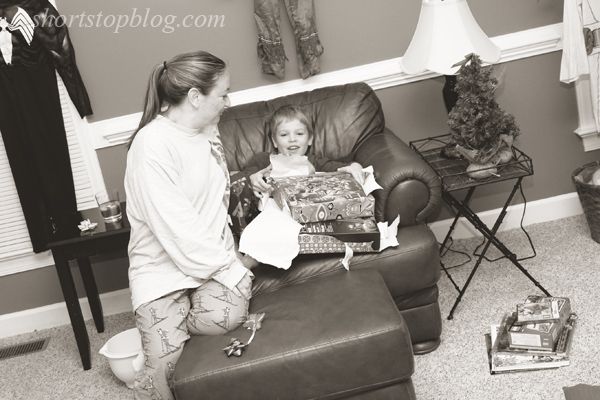 It's what I've ALWAYS wanted. Is there any better gift as a parent? Their joy wrecks us.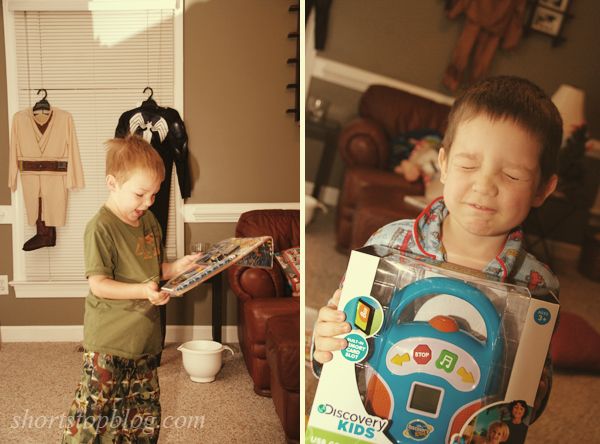 It was just us. In the wee hours.

On Christmas morning. 2011.