This is my baby when he wakes up in the morning.

(Excuse the blurry iPhone photo.)

My baby bares an uncanny resemblance to someone.

Any guesses?
Need I say more?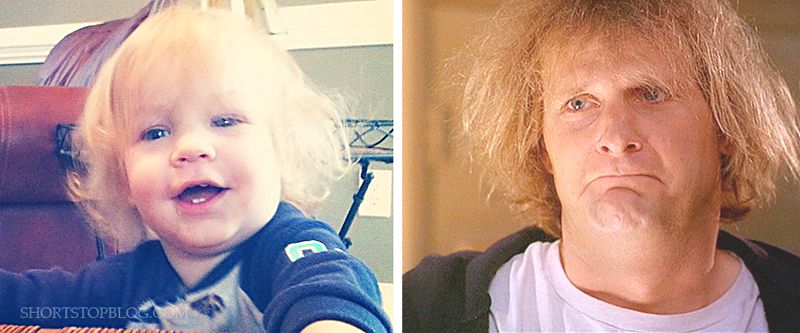 It was the Jeff Daniels as Harry in Dumb and Dumber impersonation that finally did my husband in.

Sarah, you have GOT to cut his hair! And, I mean today.

I pouted and closed my eyes. Today? Today? This poor baby has this crazy, curly hair that I have been trying to figure out/understand/tame for months. One minute, it's ringlet curls all over his head. The next minute he's Lloyd's sidekick driving a Sheepdog around town. But, I just didn't want to lose his curls. I love his baby curls.

So, yesterday, I took him to get his first haircut.

I walked into the haircut place/barber/salon - whatever they're called anymore - and embraced my inner insanity:

This is my baby. I have never cut his hair because, well, look at it. See all these curls? But, in the morning, he looks like Harry from Dumb and Dumber, I have a photo, Do you want to see it, and when it's not humid outside at all or when he's slept on it or when it's not newly washed it kind of goes straight a lot and well, my husband says that I have to cut it or he's taking matters into his own hands and well, he'll buzz the whole thing off and I just can't handle it if those curls are gone forever because this is my baby we're talking about and I'm just not ready to have him be a teenager because I cut his hair and I know I sound crazy and really high maintenance and I'm not usually like this, I'm usually so laid back, you should ask my friends, I mean, I have four boys and I'd never survive if I was high maintenance or Type A but...

The girl cut me off.

I know just what to do, she said, as she put her arm around me.

Then she gave me a lollipop.

And, a Valium.

Thirty minutes later, I walked out of there - holding my new baby boy, and I squeezed him as tight as I could, looked him in the eye and told him:

You. look. MAHVELOUS!

And, he does.

Do you wanna see?

Here is my new baby:
He still has his curls! The girl said maybe they'd be gone when it was a lot shorter, and maybe they'd stay and guess what? THEY STAYED!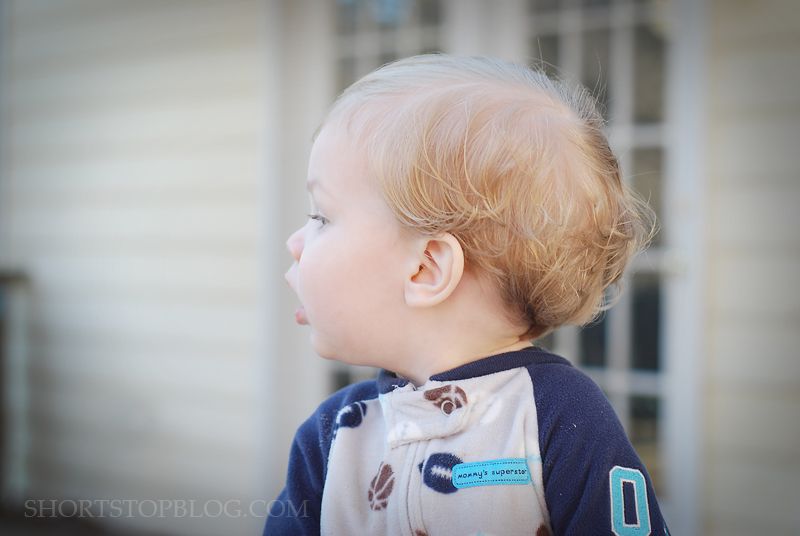 It waves around his ears and I could eat him for having waves around his ears.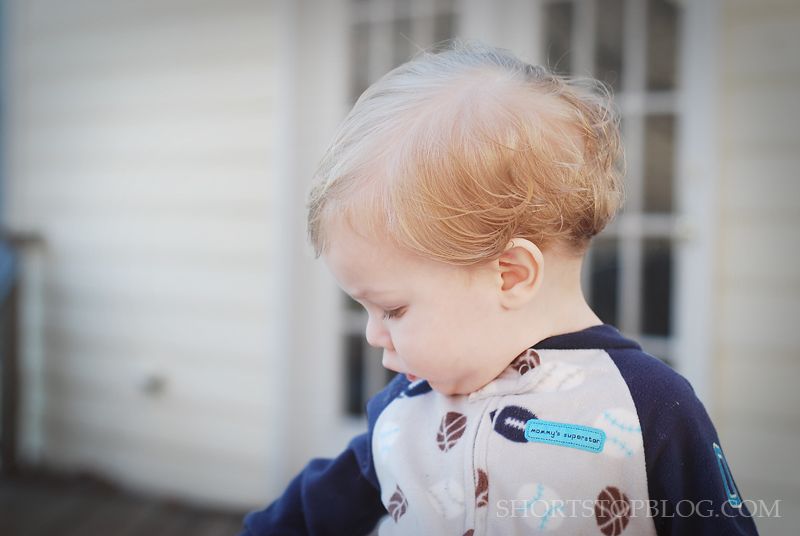 Waves that turn into curls all over the back. Curls that are now 2 inches shorter but THEY'RE STILL THERE! Praise Jesus who gives us such good gifts like baby curls that STAYED.
Hello there, lovely.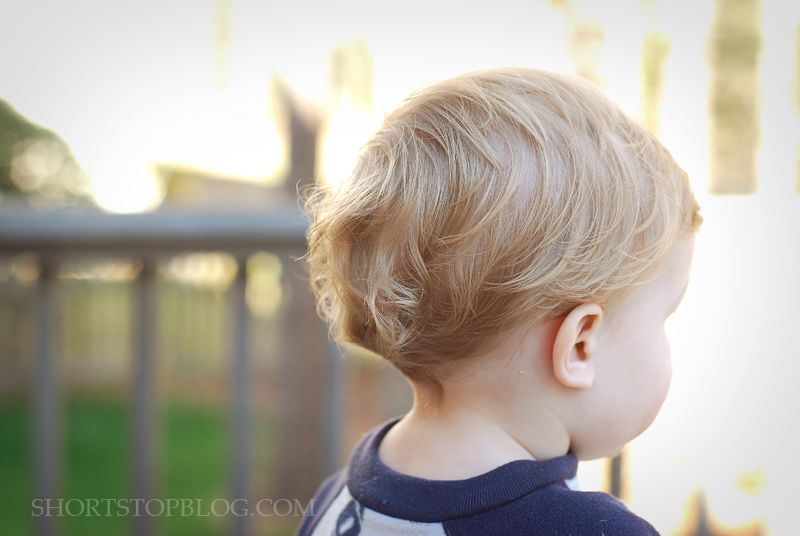 He looks older to me now. No hair in his face or in his eyes.

A little boy haircut.
But, he's still my tiny in his blanket sleeper playing with his cars and being all precious and sweet.
I love you, happy one.

And, your new haircut, too.