I've got a few little housekeeping/bloggy things I want to tell you about so I thought I'd devote today to a few of those things and then we'll get back to our regularly (or irregularly) scheduled programming.

First, since I updated the design of this blog a couple of months ago, I've added a few features to make it more user-friendly. Because I love user-friendly when I visit other sites, and I wanna make visiting Short Stop well - user-friendly.

(This is where I insert a bunch of screen shots because I'm a visual person and NEED to see things in front of me or I'm a big ol' mess and I like to think everyone else is, too. Let's pretend anyway.)

1. I added a "Pin it" button to the bottom of each post. So, you can pin whatever posts/recipes you'd like really easily to Pinterest. (If you are logged into your Pinterest account, clicking "Pin it" will immediately take you just where you need to go).
2. I also added a "Print" function to the bottom of each post. Y'all have been asking me for this for quite some time, and I finally got around to gettin' 'er done.



I LOVE this print button because you can print the recipe however you'd like.

After clicking the "Print" button, you can choose exactly how you'd like to have it printed. You can enlarge the text. You can remove all of the photos so you just have text.
Or you can remove all of the images AND remove whatever sections of text you want to remove. So, for recipes, you can choose to keep whatever parts help you, and delete all but the final recipe if that's what floats your boat.

Note: If you want to keep one or two images, you can also pick and choose which ones you want to keep. Just unclick "Remove images" and by hovering over any image, you can delete it by clicking on it. Totally customizable to how you want it printed.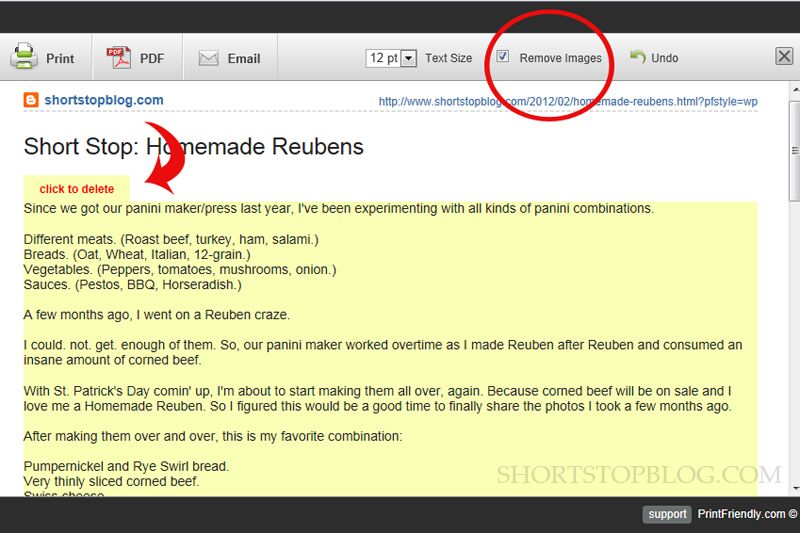 Here's yesterday's recipe for Homemade Reubens with no images and no extra babbling from me. Just the recipe. Ready to be printed.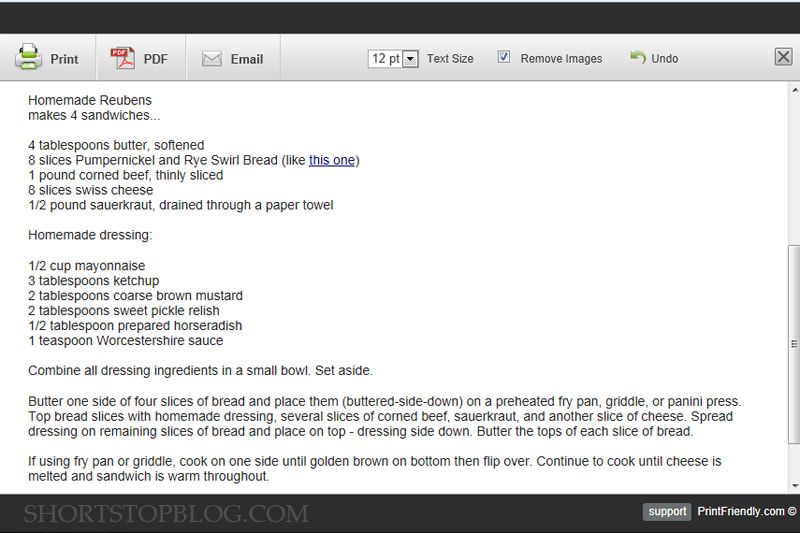 In the upper left hand corner, besides printing, you can also save each post as a PDF or email it to yourself or someone else.
Pretty cool, huh? I hope this helps those of you who have been asking me for a print feature.


3. We really did go to Hawaii. And, some of you have asked me if you will EVER get to see photos. I'm working on them when I can, and also building a photo book of our photos for my husband and me to enjoy at the same time. So, while I'm buried under a pile of children and school fundraisers and dirty dishes, I'm still plugging away at choosing and editing my favorite photos.

BUT.

Here are a few for you to see today.

It is quite impossible to capture on film the beauty of Hawaii. But, the beauty is breathtaking.
Some of it is hauntingly beautiful.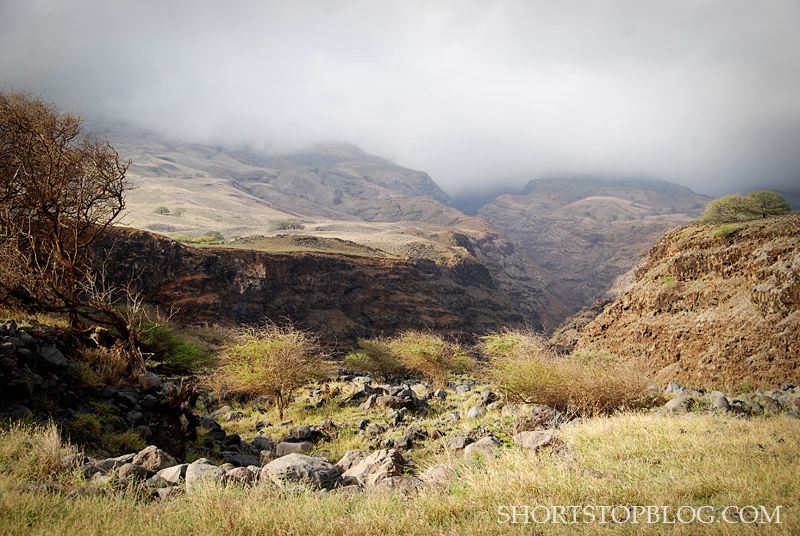 The contrast between one place and the next - every shade of brown against every shade of blue. It's hard to believe you're on the same planet - let alone the same little group of islands.
Have you ever seen a bit of nature so beautiful that all you could do was sit and stare in awe? Not talk. Just stare. This was us one evening on Maui as we watched this sunset. God showed off like I've never seen Him show off before.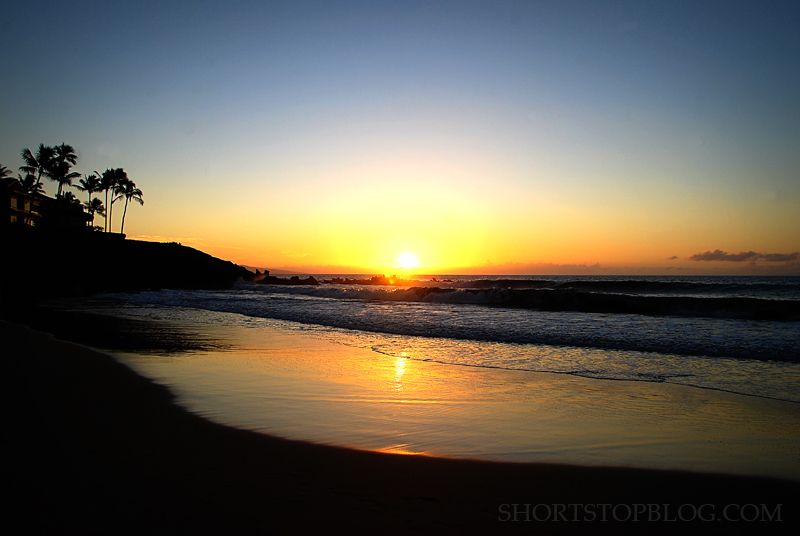 And, as much as I don't like being in front of the camera - (I am working on it. I really am.) - we did get pictures of the two of us. And, that doesn't happen much so I'm really glad we have them.

I gotta tell you that I am really in love with my husband, and we had the time of our lives on this trip. I'm so thankful that we got to go and I'll never forget the memories we made there.