He doesn't so much care for the newborn stage.
Which I understand. It must be frustrating to want to comfort and soothe a blob of squeaky miracle when the needed tools are attached to someone else - who has run to the grocery store or to Starbucks for a cup of eyelid lifter.

But, when my babies turn about 18 months - something happens.

Something I never tire of seeing or photographing or drinking in its sweetness.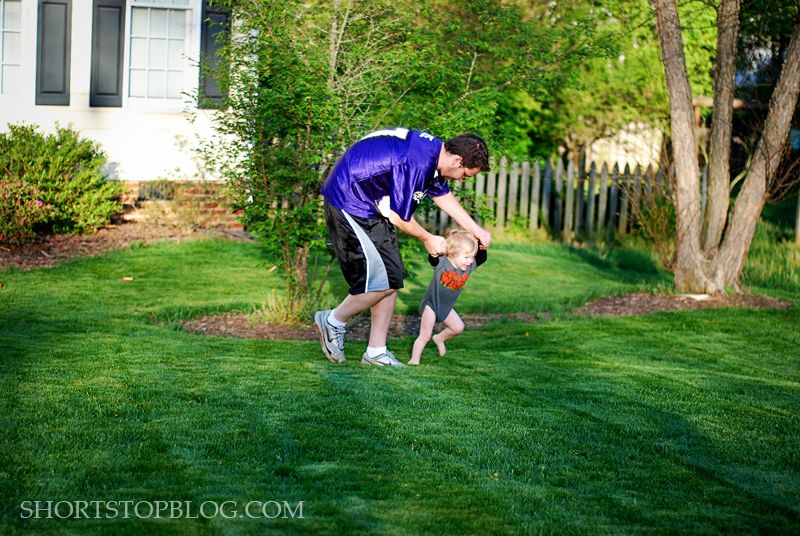 My husband falls in love with the baby. And, the Fred Flintstone-like tossing in the air begins - which never fails to give me an ever-lovin' heart attack. The family room wrestling starts.

The announcement of "Daddy's gonna get you" produces squeals and pitter patter heard the world over.
And, this.

Always this.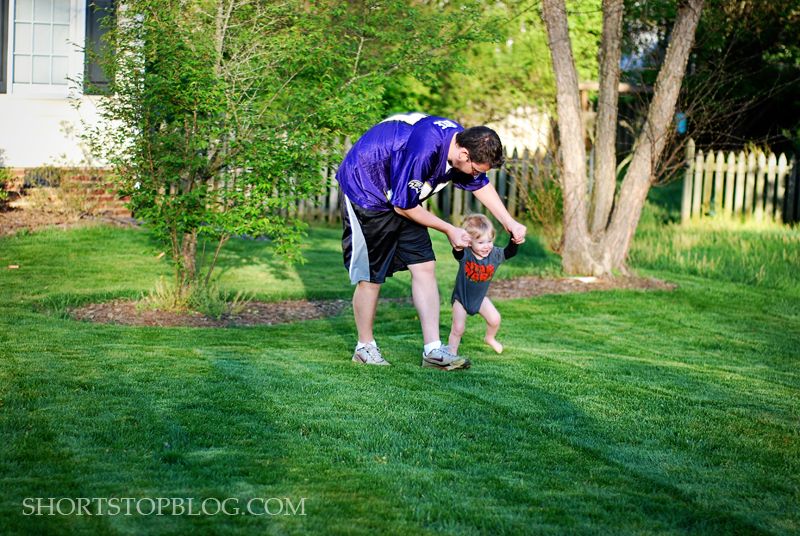 Two tiny little hands reaching up to the ones above them. And as fast as the two little legs in front can manage, round and round they go.

The face of the baby in our family has changed over the years. But, the expression of pure delight - of being known and loved and taken on the ride of his life is always the same.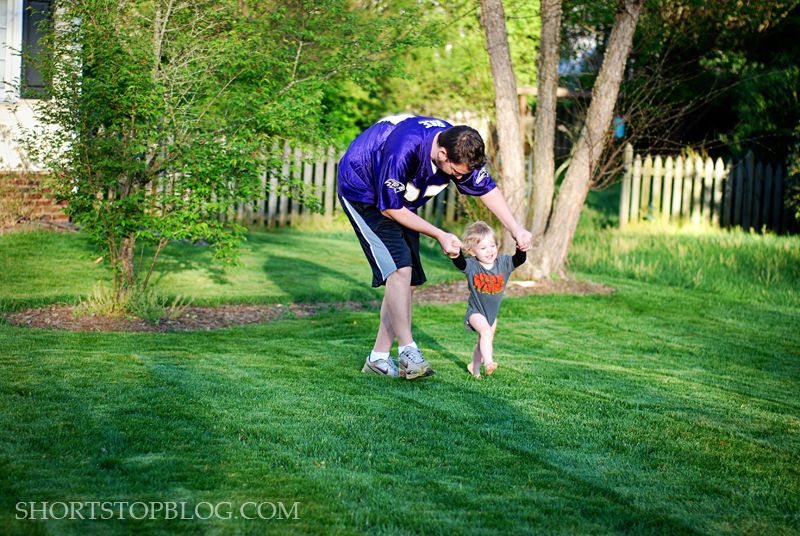 This is my fourth time 'round this circle with my husband and the baby in the house.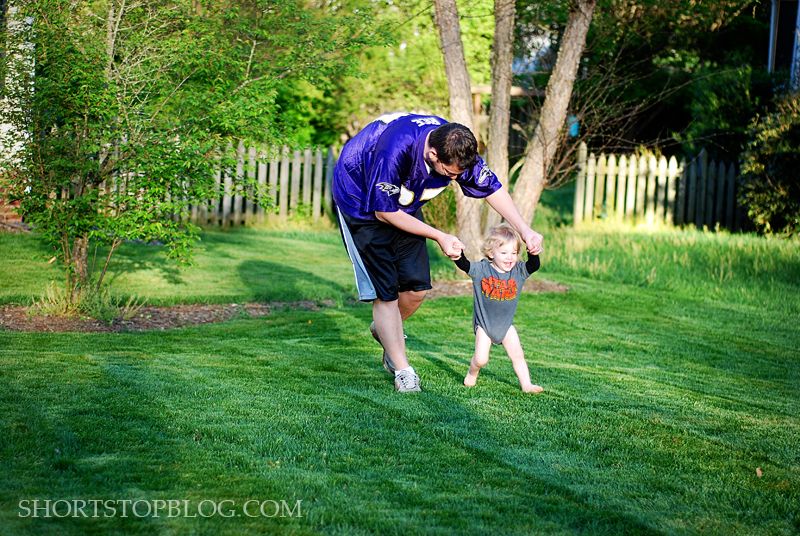 Each trip has been as precious to me as the ones before it.