This past week while we were on vacation, we got to sit back and watch the boys swim together.

This is the first summer that both Jack and Max can swim without swimmies.

Which means they dunk, wrestle, race, dive and horse around with each other the entire time they're in the pool together.

You know, it was TOUGH having my first two babies 18 months apart.

But, the payoff has been huge as they're getting older.

They are best friends. In everything.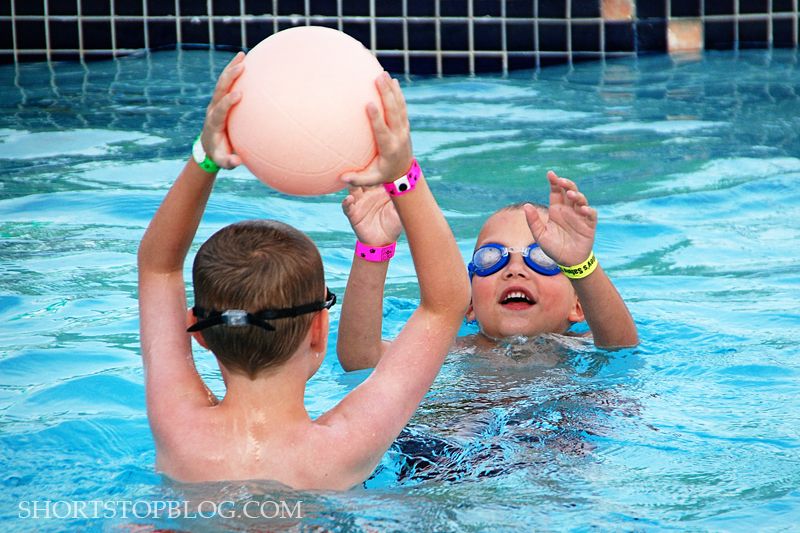 They are also total weirdos. And, we love that about them.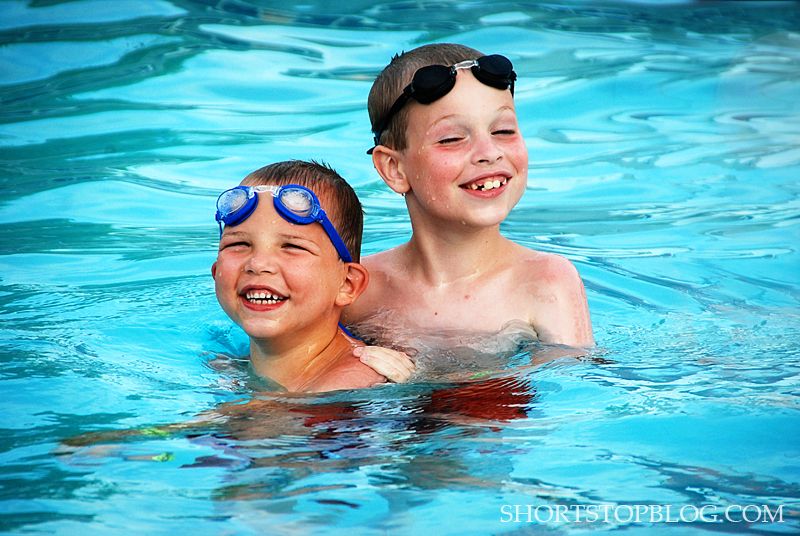 Lincoln's biggest victory was making it to the bottom of the steps that lead into the pool. This was a BIG deal for him. And, he was so proud.

It's easy for me to wish away that he is still little and timid and not "up to par" with Jack and Max.

God gently nudges me quite regularly to let my little Lincoln be...

Little.
He happily spent our days at the Great Wolf Lodge hopping around the splash pad.
I told him he was my froggy.

My little froggy.