"I think we're in a sales office", I uttered to my husband when she briefly walked out of the room.

"We are", he mumbled, shaking his head. He's a salesman, after all. He knows the drill.

I believe her title was, "Genetic Counselor". But, she was selling something.

I am what they refer to as "Advanced Maternal Age". Having turned thirty-seven just a few months ago, I landed in this category that for some reason, causes me to furrow my brow. Advanced Maternal Age? I don't quite know how this is possible when the last time I checked, I was in my mid-twenties, but alas, the professionals have labeled me and here I am.

When our new baby reached twelve weeks, we were sent for our second ultrasound. It wasn't until we arrived at the office that I realized the correct terminology was "first trimester screening." Perhaps I'm naive, perhaps I'm just buried under a pile of children and laundry and didn't bother to research how this appointment might be different from the standard 12-week ultrasound I'd always had - you know, now that I'm in granny panties - but it was only minutes into the conversation before I realized that we were in unfamiliar territory.

"For $450-$600, we have a new groundbreaking and non-invasive test where you can find out with virtual certainty if the baby has any chromosomal defects. Or if the baby has Down Syndrome. And, that can help aid you in a decision to terminate the pregnancy if you so choose."

Terminate the pregnancy? What?

I'm certain I sat there utterly bug-eyed with my eyebrows raised to the ceiling and a look of horror on my face as she rattled off the list of "options" available to us. Because what I was hearing was "leather seats, a sunroof, and an extended maintenance warranty" that surely we'd be unwise not to purchase. Full of disclaimers, of course. "We can't really guarantee..."

For convenience and peace of mind, of course.

Peace of mind. For $450. Really?

Can real peace of mind ever be purchased when talking about an unborn child? Is it even for sale?

The visit ended with us declining any tests or "options" aside from standard maternal care, and we headed into our ultrasound.

I don't know what I was feeling. I suppose something like a combination of worry, fear, and uncertainty. I don't remember feeling that with my other children.

"I'm worried", I whispered to my husband.

He squeezed my hand and smiled. What would I do without him?

And, then - I looked up on the screen.

And, saw this: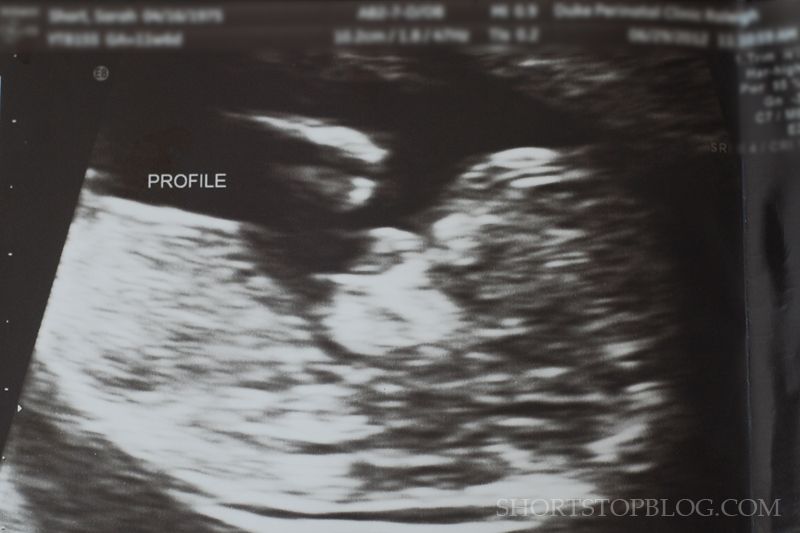 And, as if our little one knew that I needed some reassurance, this little baby of ours waved at us with his/her tiny little hand.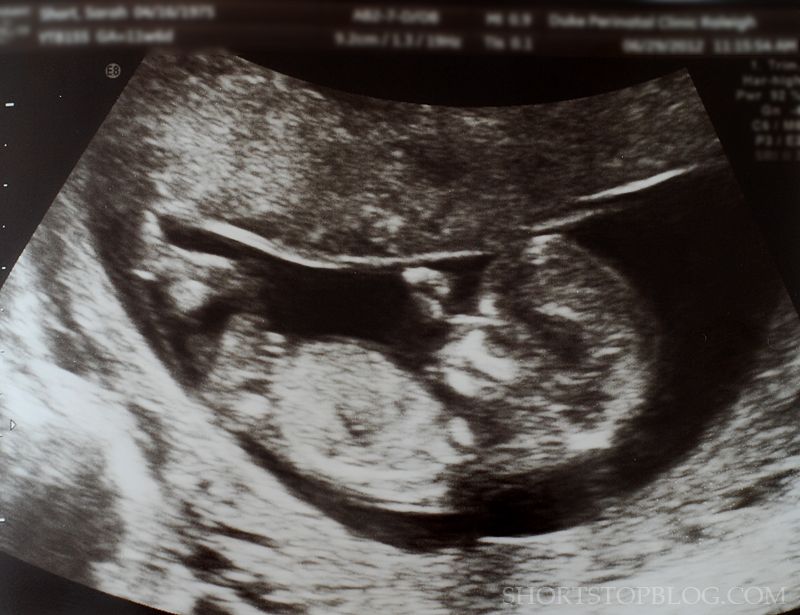 I closed my eyes and cried: Lord, help me to trust You. Please don't let fear and worry rule in my heart. You are the Giver of Peace. You. And, only You. Help me to trust You.

And, He brought to mind His words that have echoed in my heart and mind every day since.

Words that are the source of REAL peace and assurance.

Words that cast away fear and uncertainty as the Giver of Life weaves and knits together the child He's chosen for us:
"Be still, and know that I am God."