I love looking through old photos of my boys and seeing how they've changed over the years. So, when I capture them in similar spots or situations (like their first day of school), I can see that more than ever.

But, there is one photo I take of my changing and growing boys that I love more than all the others.

Several years ago, we bought (thanks to my college roommate and dear friend, Lynn, who was living overseas at the time) a set of Ravens jerseys for our three little boys.

This was their very first photo in their new jerseys during the 2008-2009 football season.

(Jack was five. Max was three. And, Lincoln wasn't yet one.)

Babies.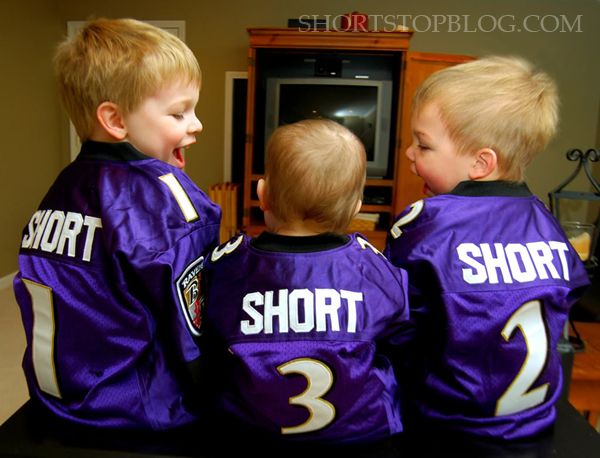 The next time I took a photo of them together in their jerseys was during the 2010-2011 season. Baby Whit joined our family that fall. (But, alas, I could no longer order overseas, knock-off jerseys since Lynn had moved back to the U.S., so we used our trusty baby Ravens outfit for Whit.)

Whit was so tiny. And, oh, did my older boys really ever look this young?

WAAAAAH!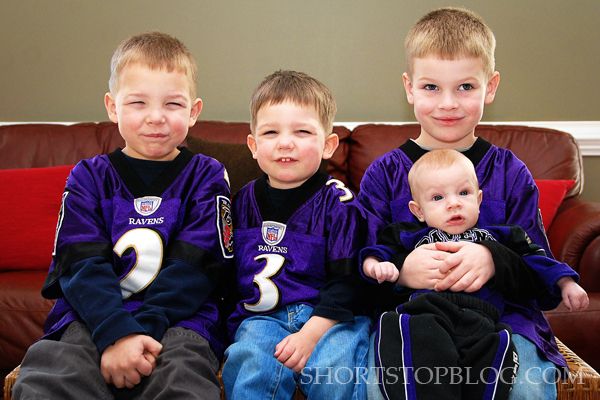 This past Sunday, I took the newest photo of all four boys in their jerseys. Whit sports a Ray Lewis jersey and the boys - well, their jerseys still fit!

The 2012-2013 Ravens boys!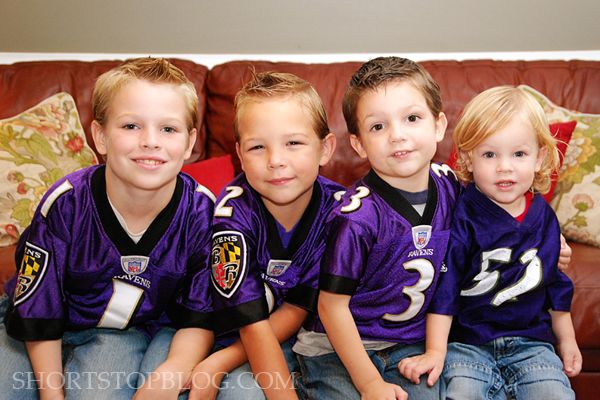 As for their Mom and Dad, well - we get greyer each year and we gain more laugh lines and wrinkles and our backs are gettin' creakier and we're always asking each other, "Do you know where the Tylenol is?

And, in just a few short months, we'll have a new baby Ravens fan cheering along with us.

But, win or lose, year after year, week after week...

Our family cheer stays the same.

LET'S GO RAVENS!