We usually travel back home to Baltimore for July 4th each year. It's when the kids are on a break from school (they go to a year round school and have July 4th week off!), and it's always just a good time to visit.

But, we joined a pool club this year - for the first time ever. (Heavens, what took us so long?) And our pool does it BIG for the Fourth and we wanted to be part of that this year.

As we left the house to head to the pool in the morning, I snapped this picture of the boys.

Because well...BIKE DECORATING CONTEST! And, they rocked it with treasures we found at the Dollar Store of all things patriotic.

They had so much fun with their Dad doing this together.

And, they were SO proud.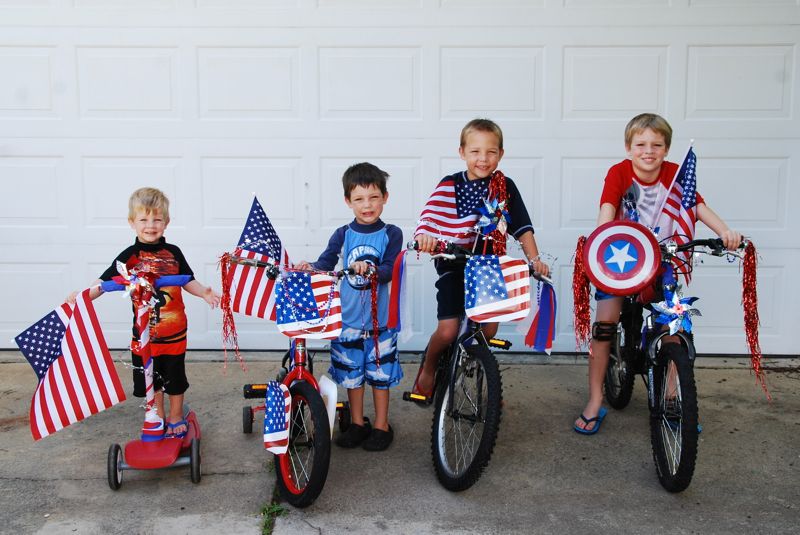 There was a parade around the pool for all the kids who decorated their bikes.

Bless.
Whit was the tiniest one in his group. He decorated his scooter and with an Uncle Sam hat that was simply too big - well, let's just say the crowd got behind him.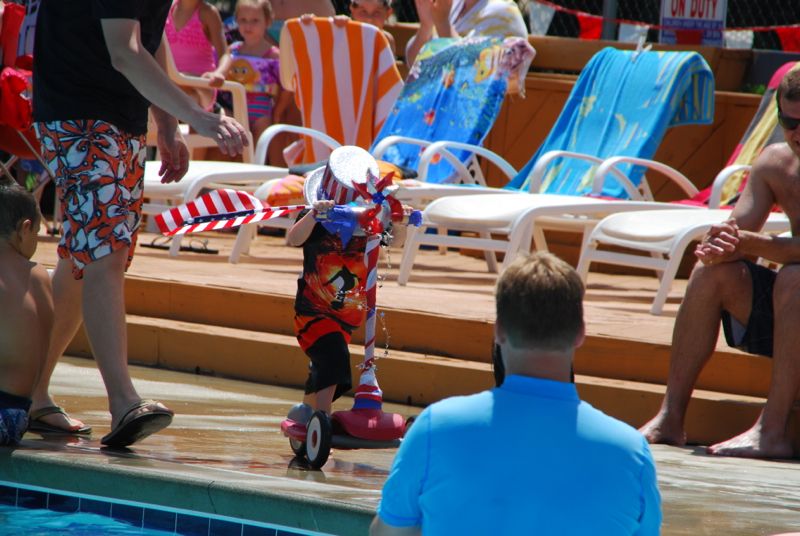 My bigs were up right behind my littles. These two - I love everything about them.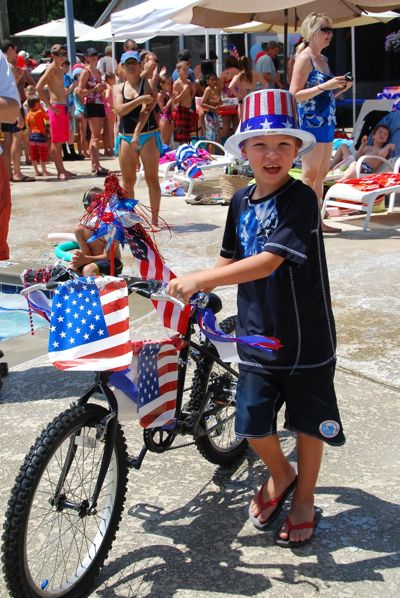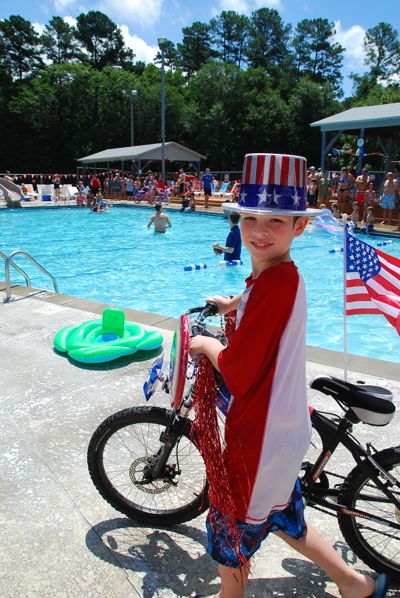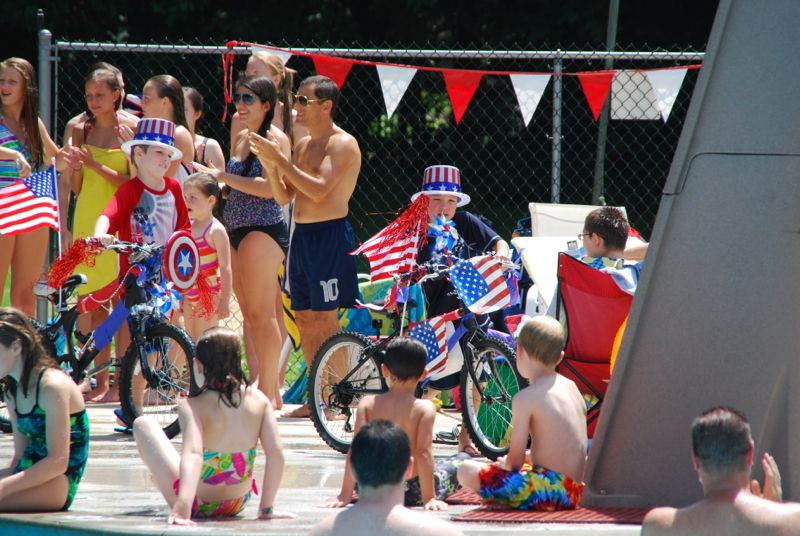 At the end of the parade, the crowd judged by cheering for their favorites.

Guess who won?
A gift card for frozen yogurt!

To which he immediately responded, "I go back pool now?" Amen.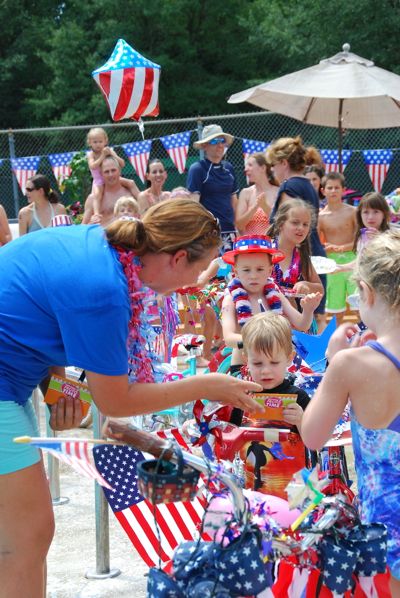 Jack won second place in the older age group. I would like to say he was thrilled with that, but second place can sometimes be really disappointing. But, we reminded him that this was his first year and he told us he'd attach fireworks to the back of his bike next year.

Um, no. But, love his spirit.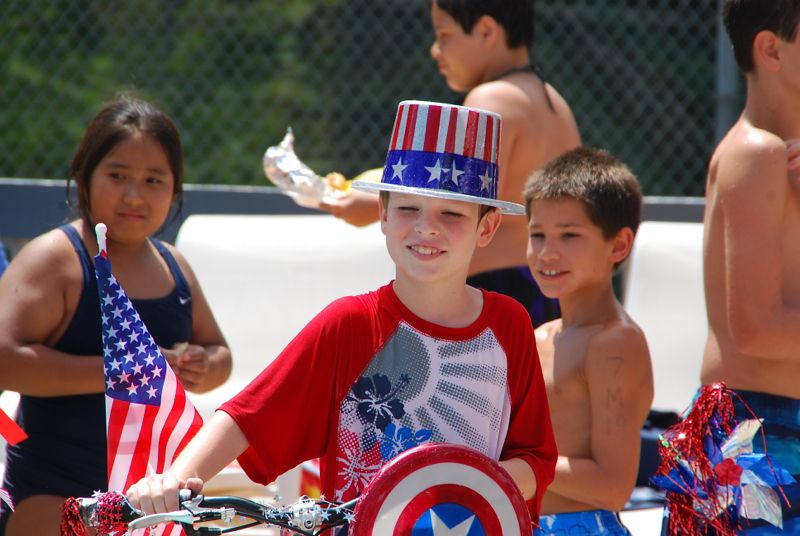 Winning is exhausting. But, I imagine he was dreaming of frozen yogurt buried beneath two pounds of gummy worms.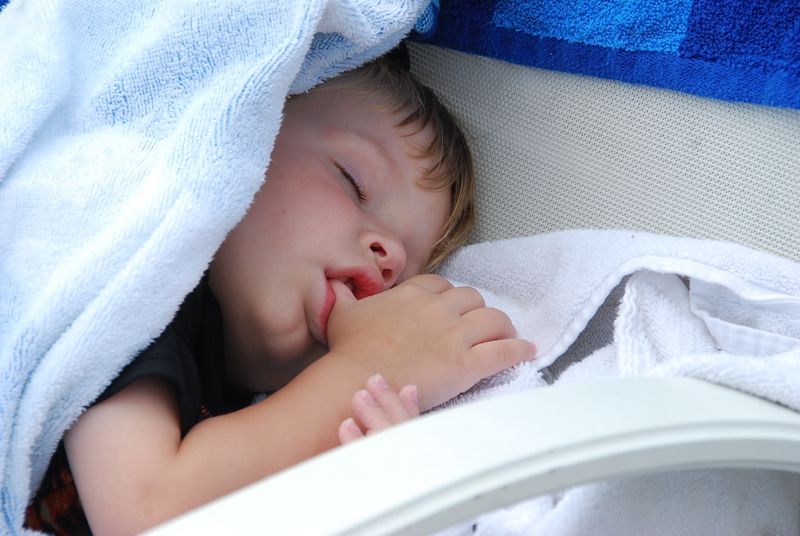 The belly flop contest. Jack watched Max...
...then decided that overrotating was probably a better idea than a bright red, burnin' midsection.

Side note: I don't think I'll survive their teenage years. I watched the 16 and up crowd after my boys finished and SWEET HEAVENS those kids have no fear. None. Belly floppin' crazies. The whole lot of them. Mercy.
We wrapped up our day at the pool, came home, changed, and headed out for fireworks.

These are my people. Teaching me to squeeze every bit of life we can out of these special days together.

I love celebrating with them.