I was born a country girl.

One of nine children in Southern West Virginia, in a tiny little town outside of Charleston.

Which explains why deep down in my bones, I love living here in the South.

I can handle a big city for about 2.5 seconds - long enough to get a Starbucks and get my people-watching on while sitting on a city bench.

But, then.

LET ME OUT! Give me some fresh air to breathe and let me kick off my shoes and pick some flowers.

We first fell in love with North Carolina many years ago when we'd visit my sister and she and her husband would take us out into the country and that's where my husband and I both looked at them and then we looked at each other and first whispered, "We would love to live here."

We live in Raleigh, a major city of sorts, but we rarely go downtown. It's just not our thing. If we're out exploring on the weekend, you'll find us with my sister's family, trekking away from the busy, beaten, city path and off finding little pottery shops or country fairs or hole in the wall fresh burger joints 30 minutes away from the busy life we lead in modern day Suburbia.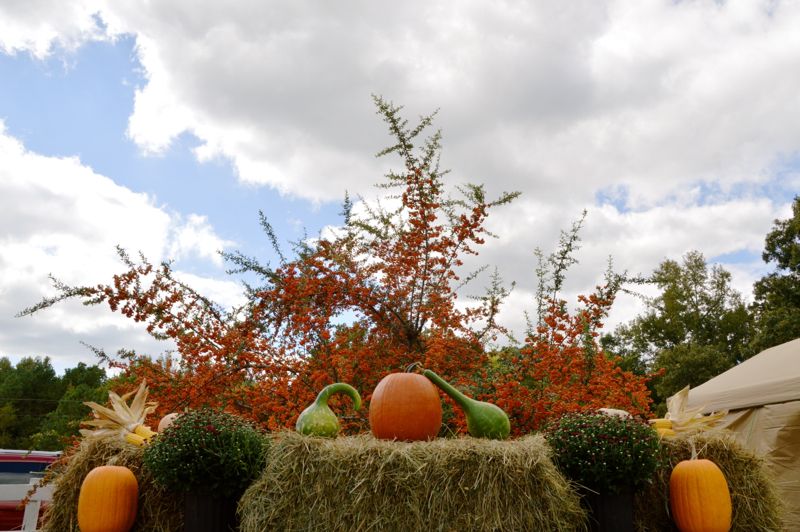 This past weekend, we spent the day at a pumpkin festival and on my brother-in-law's family farm. As I watched my littles and took in the sights and sounds and smells of country life, I pinched myself that we get to live exactly where we want to live.
So I started making a mental list. A list of the things that I LOVE about living here in the South.

So here they are.

20 Things I Love About Living in the South:

1. An Uncle Jesse sighting is a sure thing.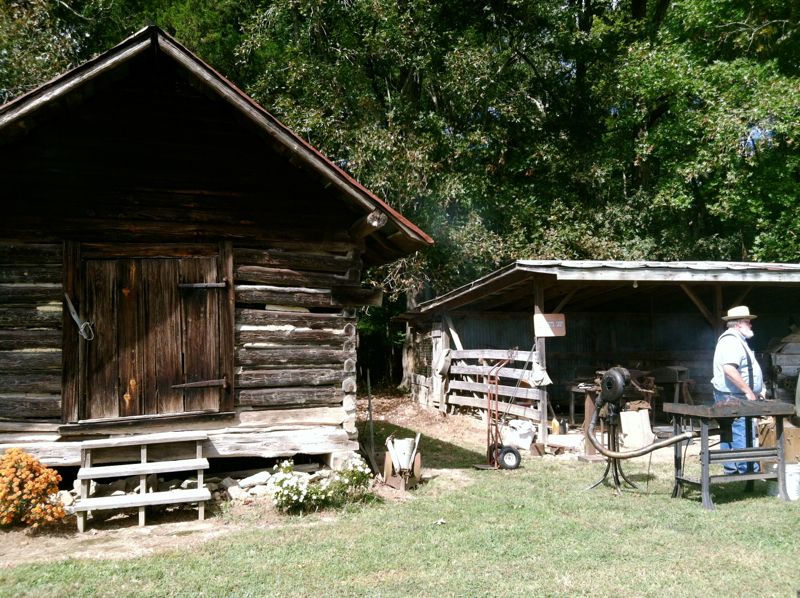 2. There is no shade of green like John Deere green. It deserves its own crayon.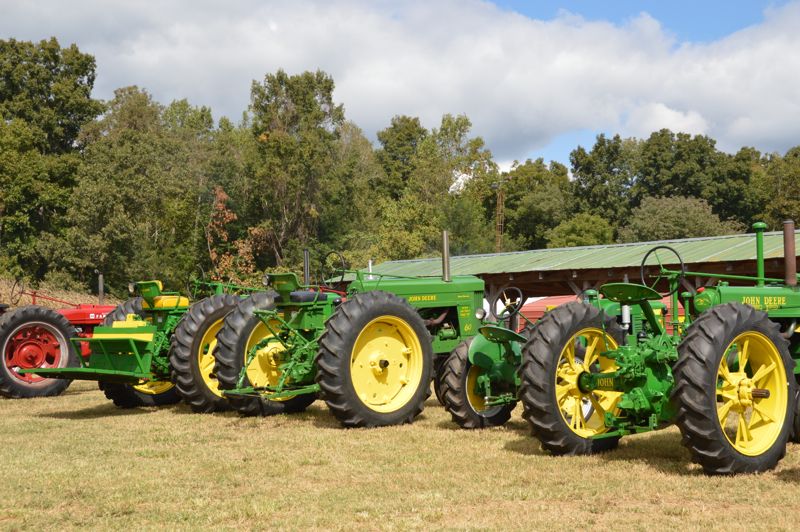 3. Button-down flannel shirts are ALWAYS in style.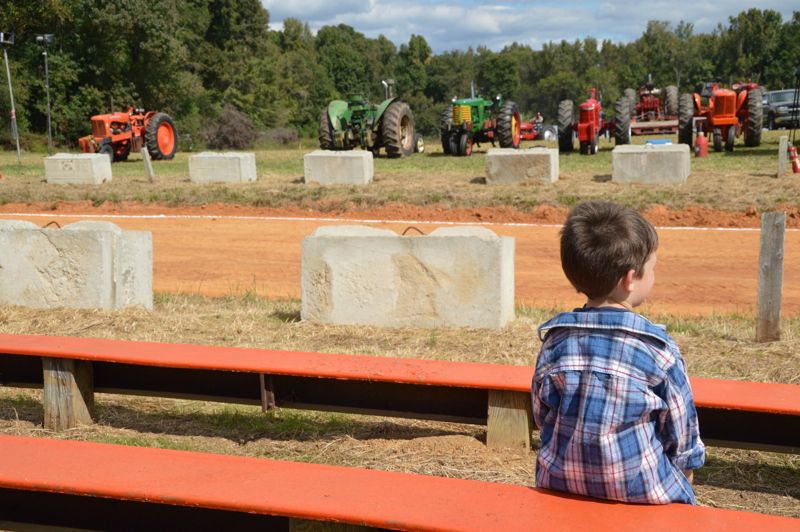 4. Corn stalks dancing in the breeze on a late September day.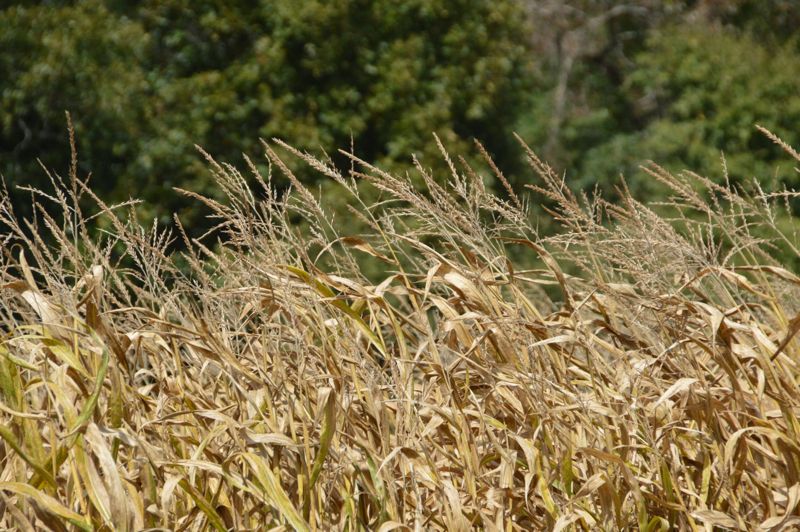 5. Fair food? There will ALWAYS be Pork BBQ on the menu. God bless America.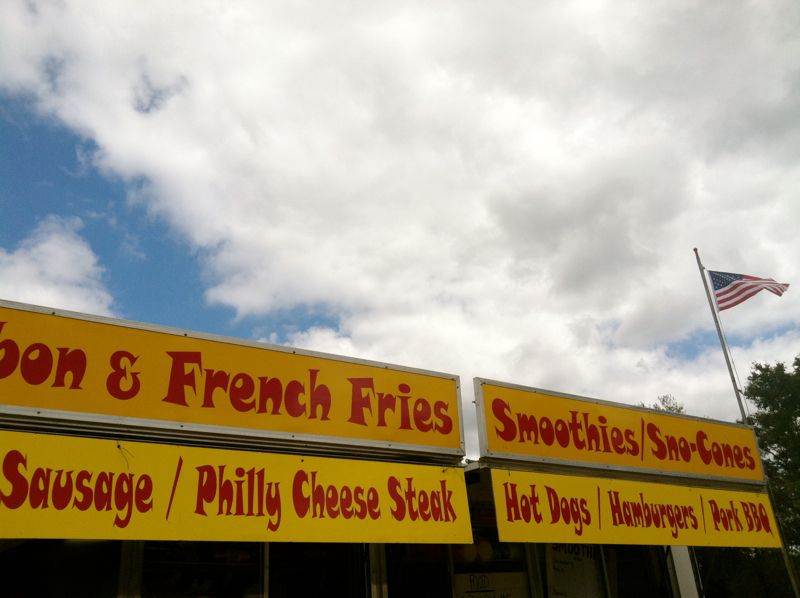 6. If you are a craft stand, you are selling a Carolina quilt. And NC State hair bows. And Duke toilet bowl cleaners. (Just kidding. But, ew. Duke.) People are SERIOUS about their team down here. And little ol' grannies with knitting needles and a sewing machine are on that like white on rice.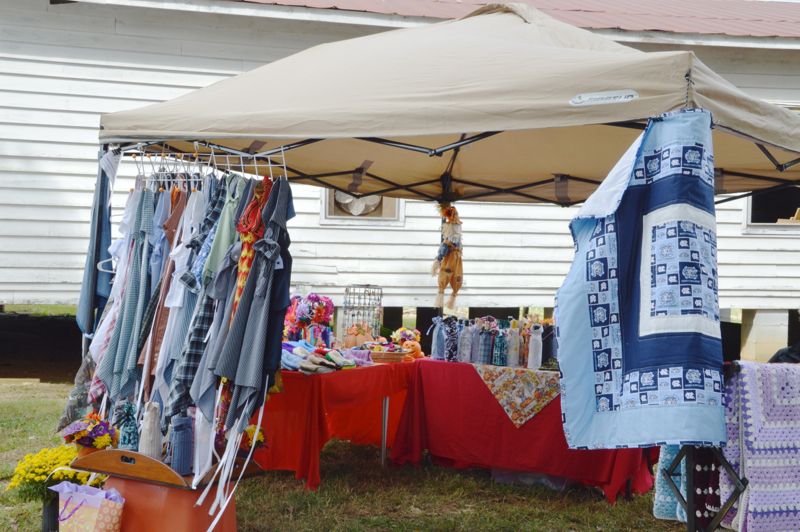 7. Granny is selling her homemade Pintos and Cornbread. No commercialized grub here. She also made her own sign and has never heard of Pinterest. Which is utterly refreshing.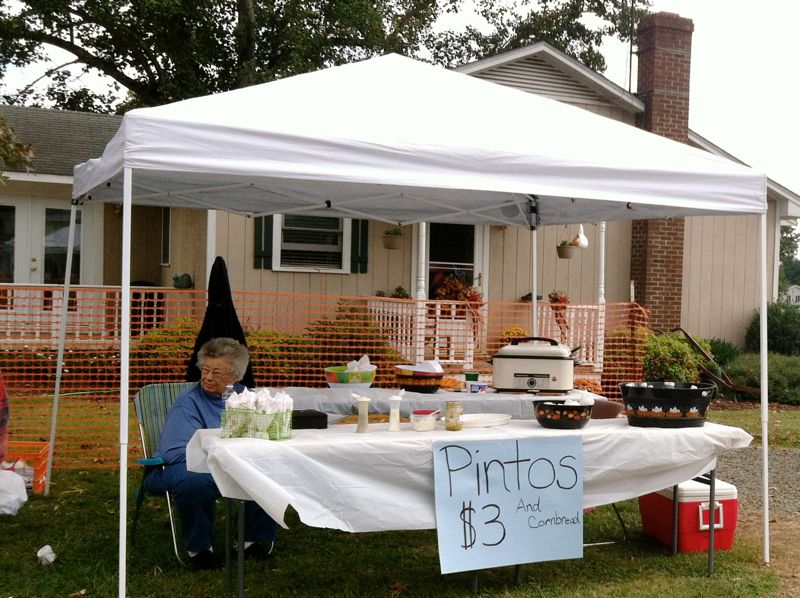 8. The fall Carolina sunshine is so bright that you're lookin' down at your littles and they are the cutest, squintiest kids ever.
9. If you have a baby girl, someone is ALWAYS "Blessin' her heart".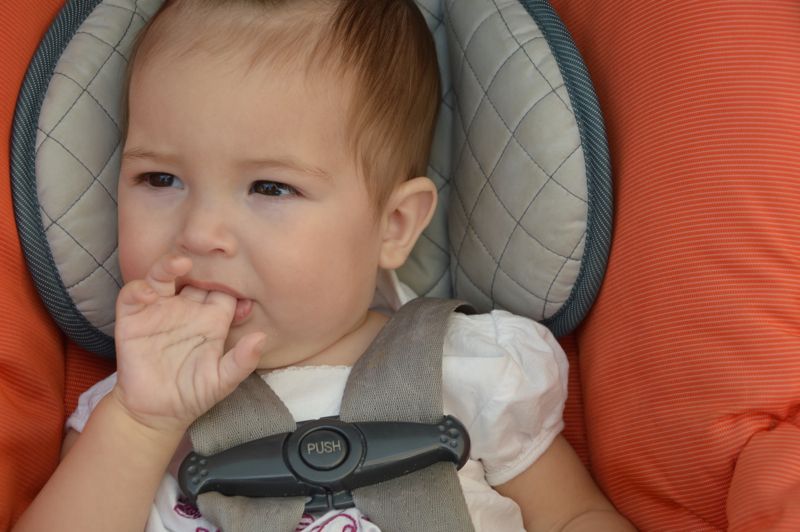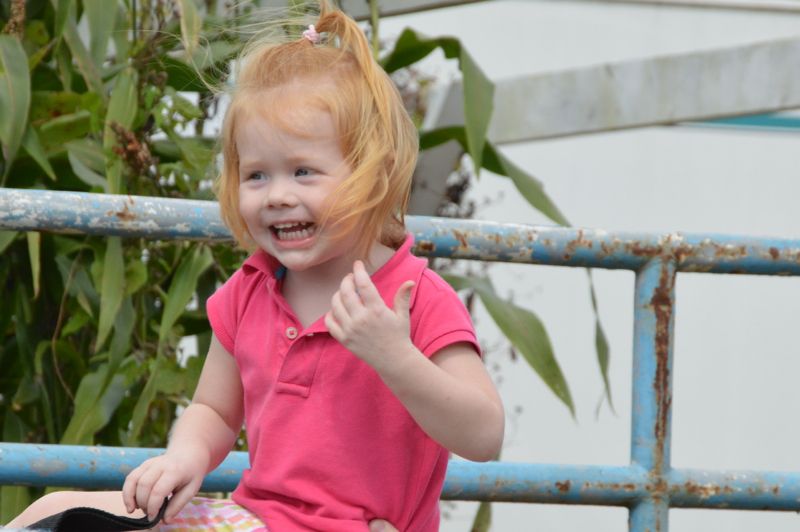 10.Mom is "Mama".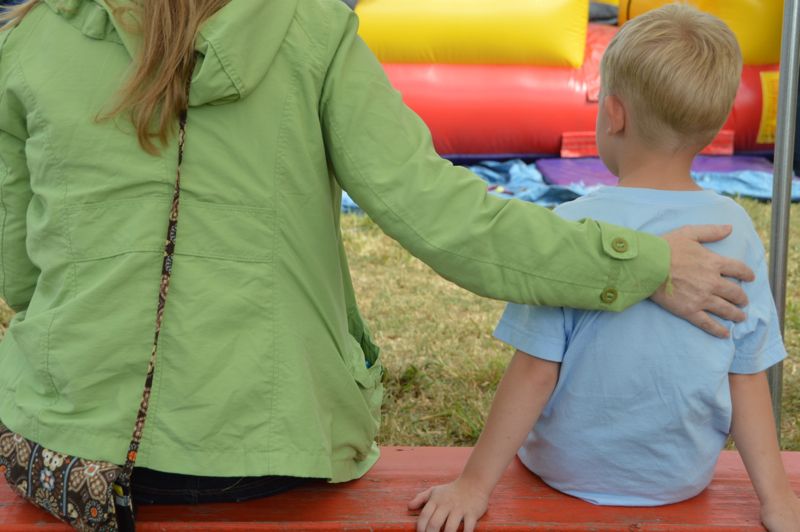 11. Dad is "Da'y". The d's in the middle are silent.

Da'y, can I ride the water buffalo?

(Uncle Zak is a sucker for his baby girl. As he should be.)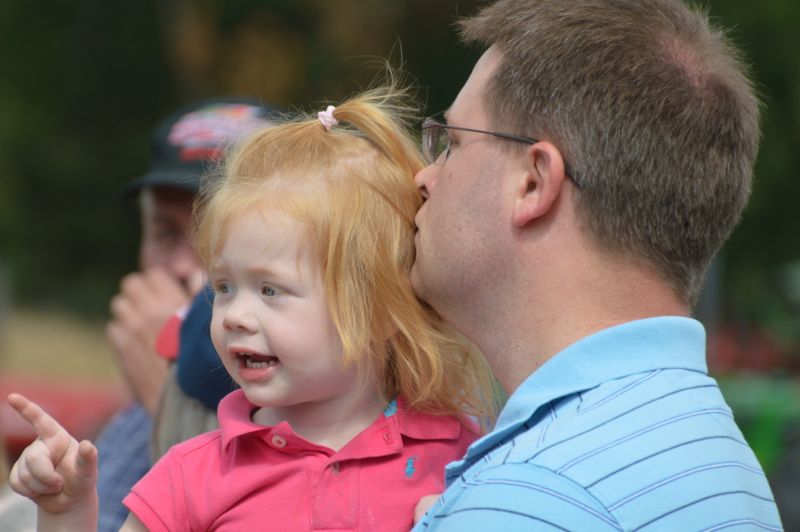 12. Come as you are. We always want you to feel at home.
13. You can wear shorts and a t-shirt. Or jeans and a sweatshirt. The fall weather is perfect for every attire.
14. Hay is the best toy ever.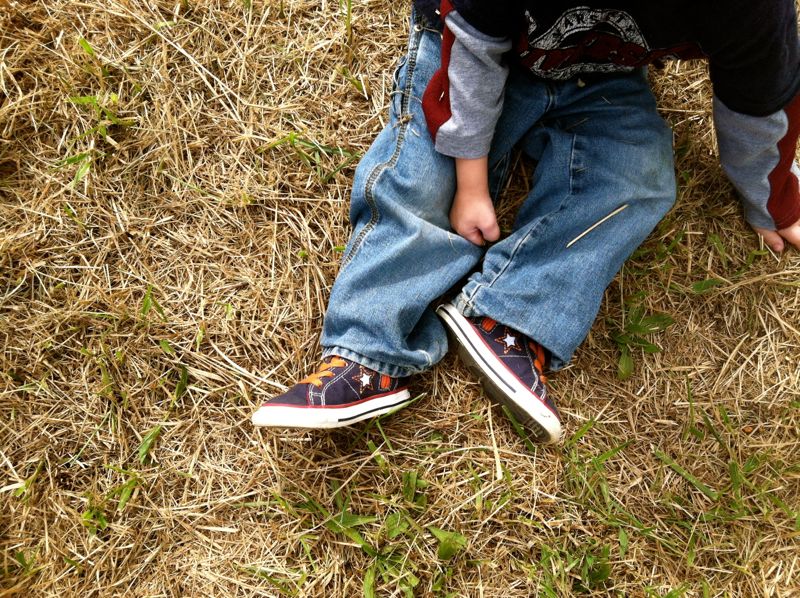 15. There will be a tractor pull.

There will be prayer before the tractor pull. And, all the men will take off their hats.

And, the National Anthem will be played before the tractor pull begins. And, if there's a snafu with the National Anthem, the announcer will quip:

The Devil must've gotten in the tape player.

(Yes. That's what he said. Word. For. Word.)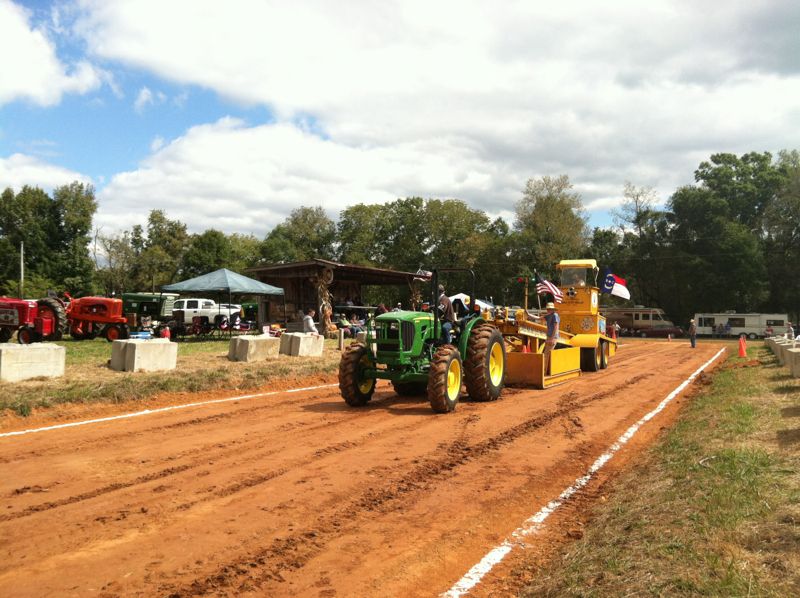 16. There are as many colors of pumpkins as there are photo ops with them.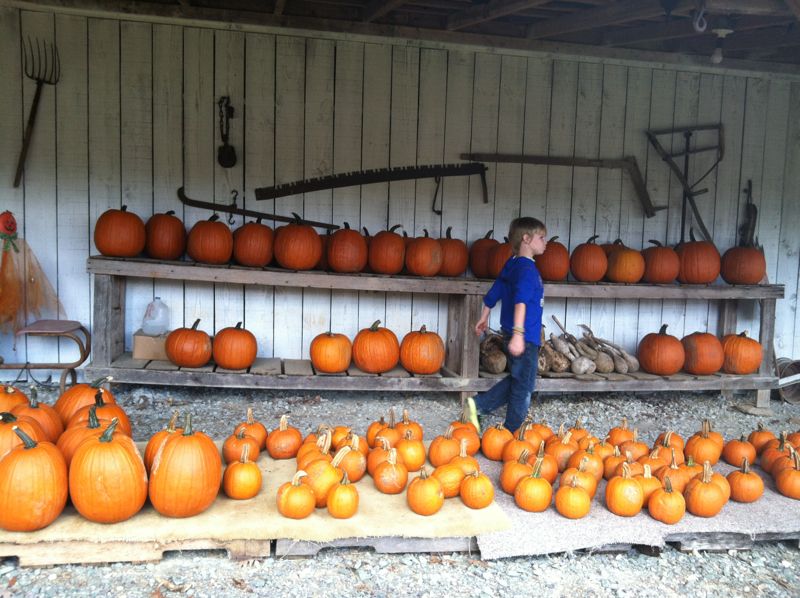 17. No pavement needed. Or shoes, for that matter.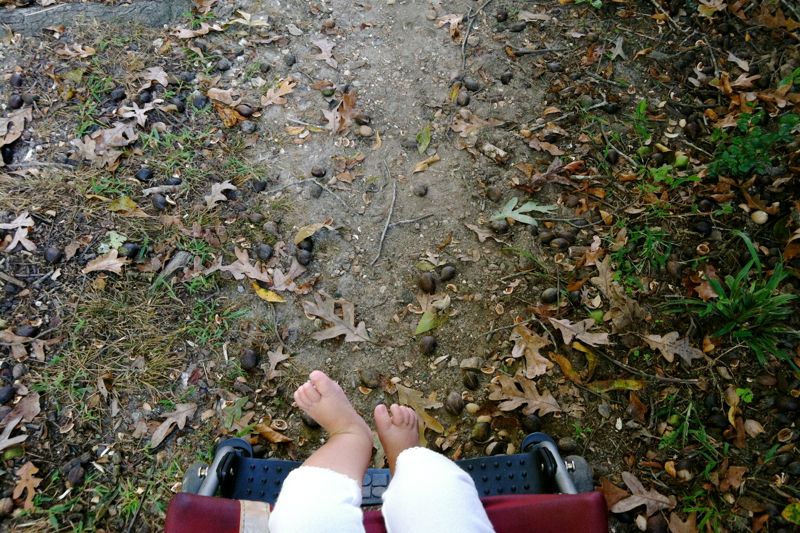 18. The back of a pickup is the best playground in town.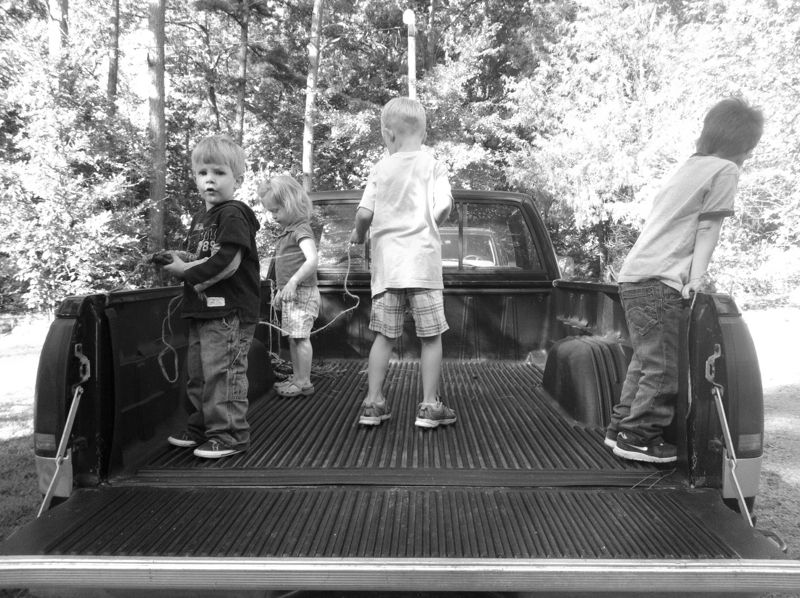 19. Baby girls look super extra tiny down on the farm. (*We found her name. Happy.)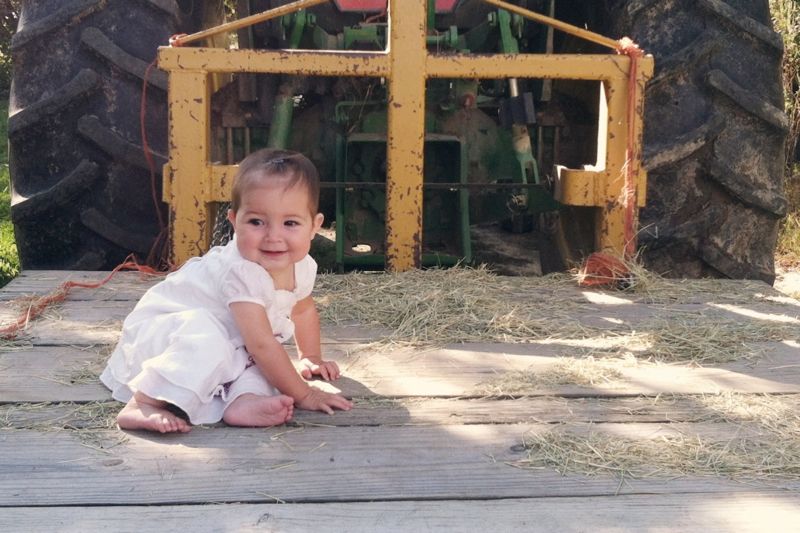 20. Family.
Family.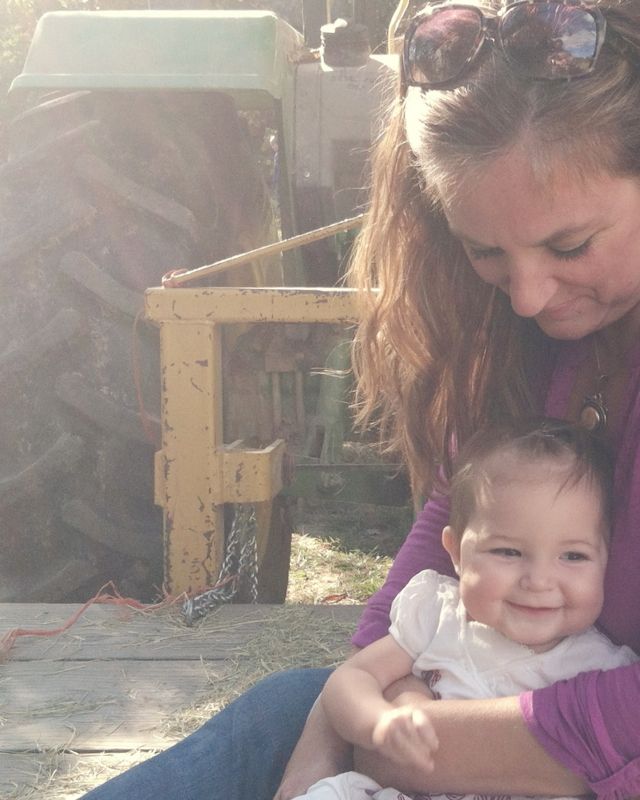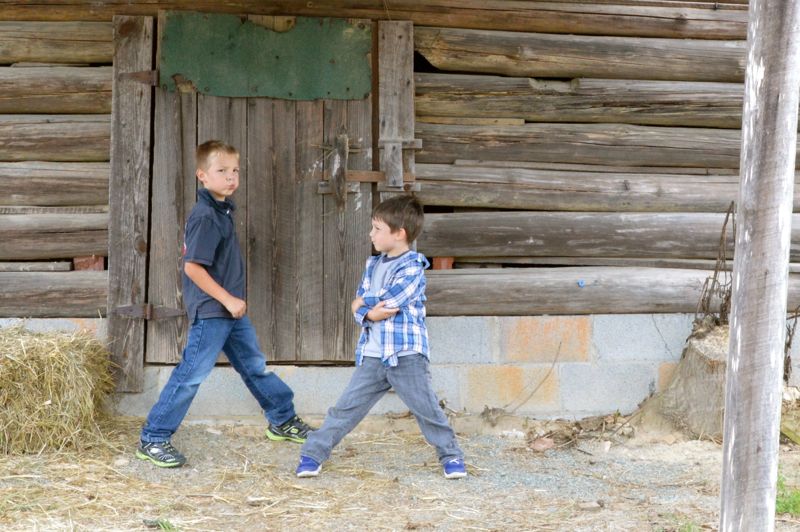 Family.

I would still love all of these things about the South, but they wouldn't be what they are to me without these people that I love to share them with.
Yes.

Family.