The winners of Thoughts To Make Your Heart Sing are...

Liz Bakker
Love Being a Nonny
Melody
Joleen JMP
PrayerGrove
rahulusfbcm
Jaimbob
Carly and Katie
Heather D
Momma Roar

*Please contact me at grshortstop@gmail.com with your name and address (or where you'd like your copy shipped) to claim your prize.

Congratulations to the winners.

=================================================================
I have so much I want to share in this little space.

So many memories and the things my kids are teaching me (Yes, they are among my best teachers!) and how God is ever faithful to young (and not-so-young) mothers. I'm in that place where all bloggers go from time to time when they feel a tug to step away from the computer for a season. That's where I've been but I'm feeling that itch to get back, again.

*If you've been around here a while, you know this is a neverending cycle with me. This desire to write and share and stay-up-late tapping on the keys until one day, I realize I'm all tapped out and just need to shush it for a while. My husband always says, "Sometimes you just need to put down the microphone." There's a lot of freedom in that. For sure.

Today, I'm writing over at FaithGateway with 3 Tips For Meaningful Family Devotions (especially with small children).

[excerpt]:

"One of my favorite books to use for our time together as a family is Thoughts To Make Your Heart Sing by Sally Lloyd-Jones.

My children absolutely love this book.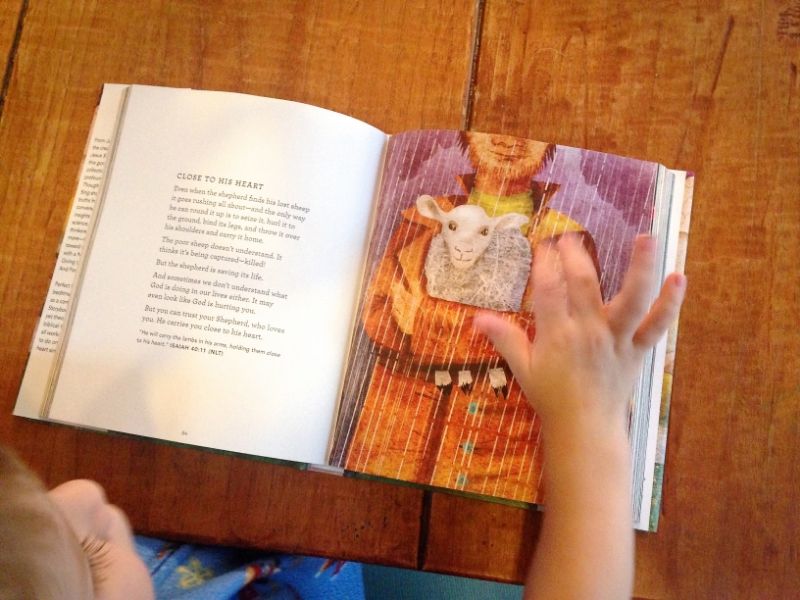 Each entry contains short, simple, easy-to-understand truths about how much God loves us. The illustrations are captivating and the writing is so deeply profound that my husband and I walk away challenged and encouraged by words written in language that my three-year old can understand. If you love The Jesus Storybook Bible, you will love what Sally Lloyd-Jones and Jago have created in Thoughts To Make Your Heart Sing."

Here is a short video:
That Never Stopping, Never Giving up, Unbreaking, Always and Forever Love.

This is what I want my littles to know!

Because I love it so much and LOVE sharing with y'all the things we use and love around here, I'm giving away TEN copies of Thoughts To Make Your Heart Sing.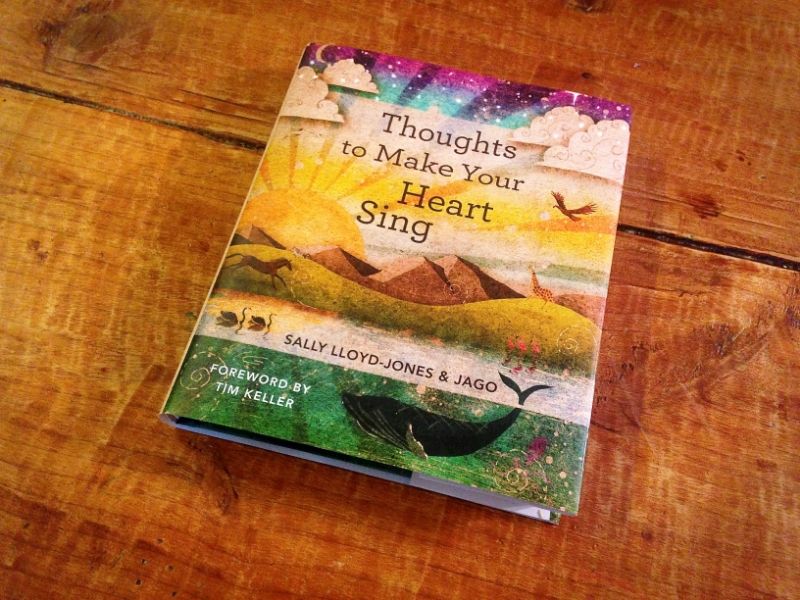 Here's how you can win:

To enter, leave a comment on this post with one of your your favorite children's books. It's that easy.

To get an additional entry, you can share this link on Facebook or Twitter. Just leave a second comment letting me know you shared.

This giveaway will be open until Friday, January 17th. Random.org will choose the winners and I'll announce them in a separate post.

*If you're one of the winners and you already own this book or want to give it as a gift, you can have this book shipped to anyone you'd like!

I know you'll love this book as much as we do!

*I received ten copies of Thoughts To Make Your Heart Sing from Zondervan - to happily give away to you.