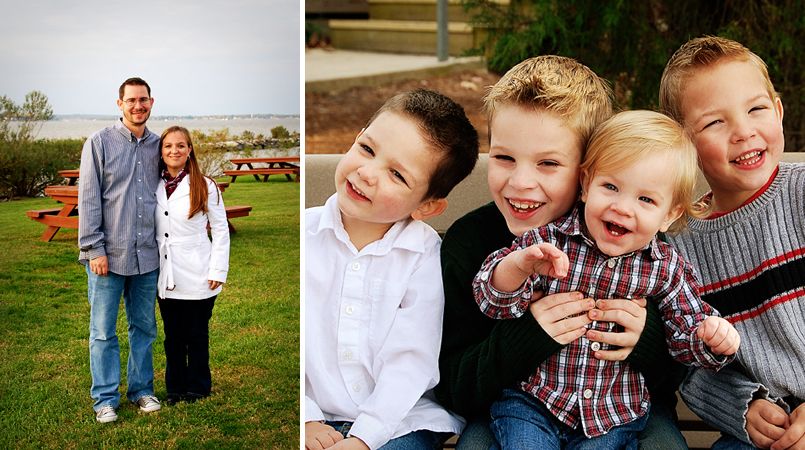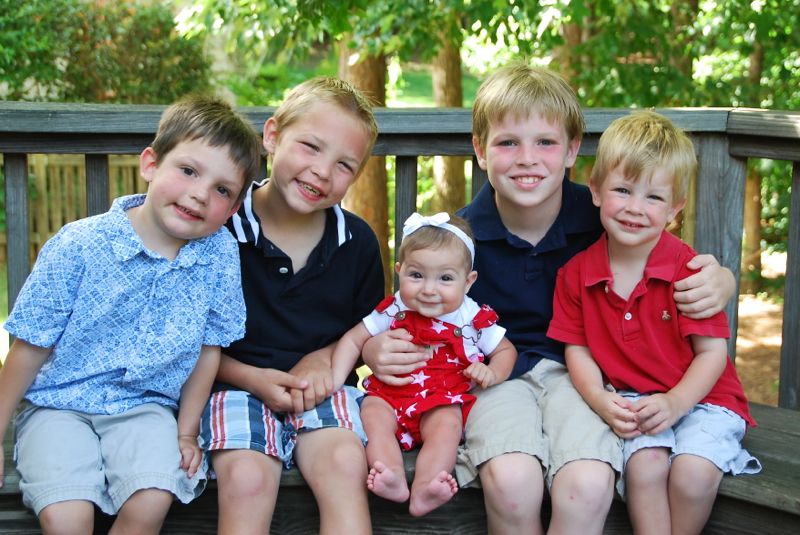 I began writing this blog, Short Stop, in May 2007 because I wanted to share snippets of our life with my family - whom I dearly missed and who lived 800 miles away.

But, what I soon came to realize was that deep inside of me was a burning passion to create. To create something colorful and inspired. Something lasting.

And, more than just babies.

I wanted to write. I wanted to photograph my life and tell stories through pictures. I wanted to share what I was cooking and baking and serving on my kitchen table with my future daughters-in-law and with anyone else who wanted to make them.

I so wanted to find a little slice of me - the me underneath the piles of laundry who still wanted to be sexy for her husband - the me that I could learn from, share, and celebrate while still embracing my greatest calling - motherhood.

Short Stop is that outlet for me - a way of preserving and sharing and celebrating all the joy in my life.

My babies. Jack, Max, Lincoln, Whitman, and Holland - God's best gifts to me and my heart and soul.

My recipes. The food I make and serve to my family. Most of the recipes you'll find here are family recipes or my original creations - dishes I've come up with by spending years of late-nights curled up with my favorite cookbooks and tasting and adding a bit of this and a bit of that and learning what I like and what I don't like. What tastes really good together and what doesn't melt my butter.

My photographs. The forever timestamp on my life with my husband and children, my friends, my favorite foods. My husband bought me my first "real" camera in November 2007, and I have been smitten ever since. I love to take pictures - of everything. I love how photographs tell wordless stories and I love to sit with a cup of coffee and old photos and remember the moments in time that took my breath away.

This blog is also my way of connecting - with my family, old friends, new friends, strangers, and recipe-hunters. I am what they call "a people person" and I thrive on interaction with others. This is my way of connecting with you - even if just sharing with you Mom's Chocolate Chip Cookie recipe and knowing that somewhere - someone is closing their eyes and smiling because they've just had the best chocolate chip cookie on earth.

I live in Raleigh, North Carolina with my husband, Jason, our four boys, and our new baby girl. Until Holly was born, I was the only girl in this family, so I celebrate that by wearing pink Converse and pigtails and ribbons in my hair and I am the only one around here who doesn't belch at the dinner table. We eat at Bojangles a lot because they have the BEST biscuits you'll ever taste. We are, and always will be, Maryland Terrapins and Baltimore Ravens fans - who live among Panthers, Tarheels, Blue Devils, and the Wolfpack. We drink sweet tea, spend as much of our time outside as we possibly can, and we love our life here so much that I don't think we'll ever live anywhere else.

I am really disorganized, I don't make my bed, and I yell at my kids too much. I don't garden, sew, craft, or read - so you'll rarely find anything about those topics here. I don't do so many things, so when you read my stories, look at my photos, and bookmark my recipes, I hope you see a girl who shares what she does well, but is hopelessly flawed in many other ways.

But, I am loved - forever loved - by a God so big and beautiful that He came down to earth just to know me. I live for Jesus - and my heart belongs to Him.

Thank you for stopping by. I am in awe of and inspired by so many people who share their gifts and talents and passions with me and a million others. It is my hope that each time you visit Short Stop, you leave inspired in a fresh and new way - to get behind your camera, create a memorable meal for those you love, or that you simply laughed.

Because what on earth would we do without laughter?

Sarah Short

*Feel free to contact me at sarahgshort@gmail.com. I love hearing from you!